View Bank of the Philippine Islands (BPI) exchange rate today, bpi dollar rate today, dollar rate today bpi, BPI Forex Today. BPI have a wide array of foreign currencies at competitive rates.
Bank of the Philippine Islands (BPI)
Bank of the Philippine Islands is a universal bank in the Philippines. It is the first bank in both the Philippines and Southeast Asia. It is the fourth largest bank in terms of assets, the second largest bank in terms of market capitalization, and one of the most profitable banks in the Philippines.
Full name: Bank of the Philippine Islands
Address: 6796 Ayala Avenue corner Salcedo St., Legaspi Village, Makati City 1229
Phone: International Calls: (+632) 889-10000 ; Domestic Long Distance: (+632) 889-10000 ; Mobile Phones in the Philippines: (+632) 889-10000; or (+632) 889-10000 ; Domestic Toll-free Number (PLDT): (+632) 1-800-188-89-100
Email: [email protected]
Website: https://www.bpi.com.ph/
Check BPI Exchange Rate – BPI Forex Today
BPI Exchange Rate Today - Latest Update: June 1, 2023
| Currency | Buy | Sell |
| --- | --- | --- |
| 🇺🇸 USD | 55.95 | 56.45 |
| 🇪🇺 EUR | 58.9816 | 61.6511 |
| 🇬🇧 GBP | 68.2261 | 71.2883 |
| 🇯🇵 JPY | 0.3934 | 0.411 |
| 🇸🇬 SGD | 41.1045 | 42.1101 |
| 🇭🇰 HKD | 7.0892 | 7.353 |
| 🇦🇺 AUD | 35.8254 | 37.4367 |
| 🇨🇦 CAD | 40.4275 | 42.2424 |
| 🇨🇭 CHF | 60.6939 | 63.4278 |
| 🇨🇳 CNY | 7.7671 | 8.1171 |
Notes:
All Forex sales by BPI are subject to client's submission of a duly accomplished Foreign Exchange Transaction Form and supporting documents, as applicable, and compliance with applicable Forex regulations, among others.
The rates reflected here are indicative only and may change without prior notice. Rates are quoted in Philippine Peso.
For Preferred Banking Clients, please contact your Relationship Manager for special Forex rates.
All currencies are subject to availability. Please call your branch of account to inquire and reserve notes for your foreign currency requirements.
BPI reserves the right to refuse demonetized notes and confiscate currencies deemed to be counterfeit.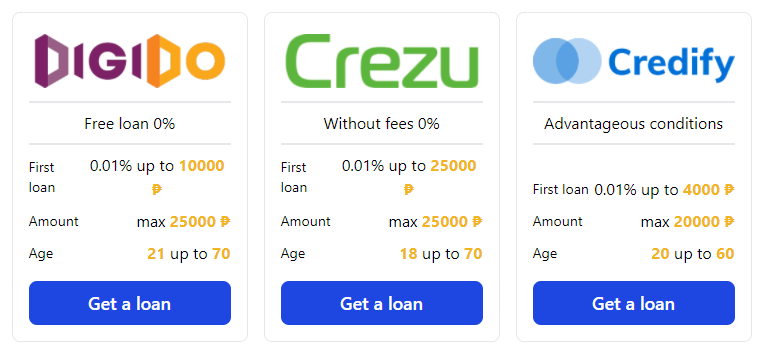 Online Pautang at https://cashloanph.com/online-pautang/
Understanding Exchange Rates
Exchange rates refer to the value of one currency in relation to another currency. The exchange rate is determined by the supply and demand of each currency in the foreign exchange market. For example, if the demand for the US dollar is high, the value of the US dollar will increase compared to other currencies.
There are two types of exchange rates: the spot exchange rate and the forward exchange rate. The spot exchange rate is the current market rate that can be accessed on demand. Meanwhile, the forward exchange rate is the future exchange rate that can be locked in for a specific date in the future.
Factors that Affect Exchange Rates
Several factors can affect exchange rates such as political and economic events, global trade, and interest rates. These factors can cause exchanges rates to fluctuate, making it essential to keep track of them when planning to invest in foreign currency.
Global Trade – International trade can impact exchange rates. Countries that have exports exceeding their imports tend to have stronger currencies because they have a higher demand for their products.
Interest Rates – Interest rates can impact exchange rates. Higher interest rates can attract foreign investment, positively affecting the exchange rate. Lower interest rates, on the other hand, are less attractive to foreign investors, resulting in lower exchange rates.
Inflation – Inflation rates in different countries can impact exchange rates. Countries with higher inflation rates tend to have weaker currencies. In contrast, countries with lower inflation rates tend to have stronger currencies, which affects exchange rates.
Political and Economic Factors – Political instability, elections, and government policies can significantly impact exchange rates. For example, during times of political instability, the currency may experience a significant drop as investors lose confidence in the country's economic stability.
Maximizing Investment through BPI Exchange Rates
BPI aims to provide competitive exchange rates to individuals and businesses that need to conduct transactions in different currencies. By providing real-time exchange rates that are updated regularly, BPI ensures that customers get the best possible rates. Customers can access and check BPI's exchange rates through their website or mobile app.
BPI also enables customers to reserve foreign currency online and pick it up at a selected branch at a convenient time. This service allows customers to avoid lining up, saving them time and effort when traveling overseas.
Investing in foreign currency can be risky, but with BPI's foreign exchange service, customers can maximize their investment by taking advantage of BPI's competitive exchange rates. However, before investing in foreign stocks, it's essential to conduct thorough research and evaluate the market trends to minimize risks.
Conclusion
In conclusion, BPI offers competitive exchange rates to make it easier for individuals and businesses to conduct transactions in different currencies. Understanding exchange rates and factors that affect them is crucial in making informed decisions regarding foreign exchange transactions. By providing up-to-date exchange rates and convenient services, BPI continues to be a leading player in the Philippine banking industry.