Pautang Online is a top choice loan app in Philippines with services across instant cash and personal loans. Need cash for bike repair or emergency medical bills but have a shortage of liquid money?
Pautang Online
is a fintech platform that delivers digital credit toFilipinos – helping them elevate their financial well-being.
Try Pautang Online. It is there to solve all your money issues instantly. Being Philippines's favorite online personal loan app Pautang Online comes as a financial buddy providing personal loans for the salaried employees. Pautang Online also provides personal loans for self-employed people.
The main objective of Pautang Online App is to help you with your financial downs providing you with personal loans and instant cash solutions. By utilizing the instant cash loan services of the app various needs of an individual or family can be covered on an immediate basis related to education, medical needs, vehicle, mobile etc.
Access easy loans and meet your financial needs without any pressure and zero interest costs. Secure your future and get higher loan amounts easily.
You can apply instantly with minimum paper work; it is a zero cost loan app! We understand your financial needs better than anyone else.
Philippines' latest online perso
Online Lending Company information
LHL ONLINE LENDING, INC. COMPANY REGISTRATION NO.CS201916699 CERTIFICATE OF AUTHORITY NO.3119
Tips: Please check the lending terms and conditions in our website, or contact our customer service for more information:
Phone: +639 266907087
Website: https://www.pautangonline.com
Email: [email protected]
Online Customer Service: Open the app -> Mine -> Contact Us -> Online Customer Service
Address: Unit D5 Echelon Tower 2100 A Mabini St. Malate Manila, Philippines
Product introduction
Loan amount: ₱ 2,000.00 – ₱ 20,000.00
Loan term: 91 days (shortest, including renewal time) – 365 days (longest, including renewal time)
Interest rate: Maximum APR is 18% per year, 0.05%/day
Transaction fee:0
Service fee: No other fees
For example: If you choose a loan limit of ₱ 4,000.00 with a period of 120 days, the total interest must be paid: ₱ 4,000.00 * 0.05% * 120= ₱ 240.00, monthly interest shall be paid: ₱ 4,000.00 * 0.05% * 30 = ₱ 60.00,monthly repayment bill including principle and interest shall be paid: ₱ 4,000.00/4 + ₱ 60.00 = ₱ 1,060.00,total repayment bill including principle and interest shall be paid: ₱ 4,000.00 + ₱ 240.00 = ₱ 4,240.00
Who can apply for a loan?
Filipinos aged 20 – 60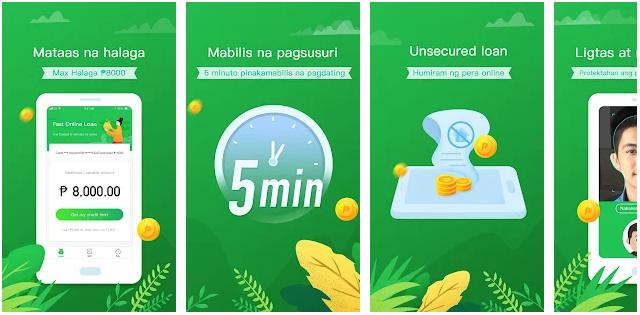 Visit: Pautang Online-Loan Peso Cash Android
7+ Online Pautang Philippines Up to PHP 25 000
Source: https://t.me/s/loanph/22