Get fast online loans online instantly and quickly at Crezu PH financial platform – applications are approved within 5 minutes ✓ 100% online process.
| | |
| --- | --- |
| Amount | 1000 ₱ – 20000 ₱ |
| Term | 62 days – 4 months |
| Age | 20+ |
| Citizenship | only Filipinos |
| Interest rates, APR | 12% – 144% |
| Time for applying for the loan | 10 – 15 minutes |
What is Crezu PH?
Crezu is a personal loan search and comparison website. Once you fill out a short application, we'll compare offers from hundreds of lenders in order to find the best loan for you, personalized to match your profile. Get an online loan in just 5 minutes.
Information about Crezu PH Lender
Crezu.ph – Fininity Ltd
Address: Tartu Street 84a, Tallinn, 10112, EE
E-mail: [email protected]
Max APR: 36%
Term: 61 days – 4 months
Age: 18 – 70
Cost example: Loan of 10000 ₱ for 3 months, monthly payment 3000 ₱, total amount 15000 ₱, annual percentage rate APR 36%.
Advantages Crezu PH
All data is secured;
Crezu doesn't charge any service fee;
One place for many lenders in the Philippines;
Service works 24/7, just find the loan you need;
As service works online, it made easier for Filipinos to find the loan they need and apply one with the Internet. Usually, it is not a good idea to use unsecured loans in the Philippines, cause it is great responsibility and borrower must repay in time if he/she doesn't want to lose more money, credit score and get into big problems.
But, sometimes lenders can solve quickly finance situation when you can't get money.
Here's how to get an online loan FAST
All it takes is three simple steps:
Fill out the online form: Do you have five minutes and an official ID? That's all you need. (We really mean it – no credit score or paperwork necessary.)
Get the best personalized offers for you: We'll compare hundreds of quotes and lenders, then provide you with the personal loan options that best fit your needs. (Think of us as your perfect matchmaker!).
Get your money: It can take as little as five minutes! Receive the money by card, directly to your bank account, or in cash at a nearby pickup point. (Whichever's most convenient and comfortable for you!).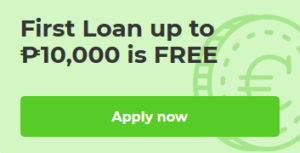 Feedback From Customers
Maine Tomas, Makati
With the help of Crezu, I avoided sending lots of applications to different lenders and saved a lot of time. It's the fastest and most efficient platform I've ever used. Super.
Alden Ocampo, Manila
I've tried other loan websites before, but they were so unclear and always came out with hidden charges. Crezu is a really transparent and comfortable platform.
Lea Ong, Manila
I've never been very good at searching and comparing different loan offers in order to find the best one… but Crezu made it so easy for me! Highly recommended!
FAQ About Crezu Online Loans Philippines
Why You Should Use Crezu PH?
Because it is a free loan broker that doesn't charge money. It has info about loan lenders and can help you to choose the best one;
How can Crezu help you get an online loan in Manila?
If you don't know of quality lender services, let us recommend Crezu, a platform that acts as a search engine/search engine that will help you find the cash loan in Manila that you need so much. Of course, Crezu will be able to show you a list of offers that suit your needs. Therefore, to summarize the work of Crezu, we have highlighted the following steps that the entity performs:
The platform has a search and comparison system that will allow you to collect the offers.
The process focuses on an arduous search throughout the market. However, the process of this search uses filters based on the information you provided from the beginning.
Depending on your needs, you will be able to visualize the alternatives present in the market that adapt to what you are looking for.
Finally, the entire search and comparison process that Crezu carries out is really efficient, preventing the user from wasting his time in such action.
What information do I need to provide in order to apply for an online loan?
All we need is your email, phone number, and document number. You also must be between 18-70 years old, residing in the Philippines.
How Do Crezu Philippines works?
It is loan comparison website, just fill in online application and get personal match from the Crezu; also, be ready that service will send you email newsletters and other notifications cnostantly;
If the Borrower Has a Bad Credit History, Can He/She Get the Loan?
Sure, Crezu will give you the best options to choose among services which potentially can give you loan; broker doesn't provide loans, only shows what are the best for you or for them in order to learn;
What is the Interest Rates?
Crezu service cooperates with different lenders, so it depends on exact loan originator and circumstances of the borrower; also, it will depend on the product you apply – payday loans have one terms with period up to 30 days, installment loans have other terms with period up to 3 – 12 months.
Is Crezu Legit?
Company is legit, but it is not registered in SEC, cause it is not a lender, it doesn't provide loans; service only compare the information and shows you were you can get loan online.
Is my personal information safe with Crezu?
Absolutely. Crezu will only use the information you provide to conduct a search and match you with lending partners. For more information, read our Privacy Policy.
Does Crezu lend to people with negative financial backgrounds?
Faced with such a situation, there is still a chance that you will be able to get your Manila loan online. Therefore, it is best to fill out the form, provide basic data and wait less than 10 minutes, while reviewing and approving the request.
How does Crezu help me?
Crezu has the obligation and the objective of saving your time, besides showing you the best offers available in the market, that adapt to your demands. Crezu only works with reliable lenders, so you won't have to worry about hidden clauses or extra fees.
Here are types of loans you can borrow online:
Cash Loans Online
Personal Loans
Payday Loans
Fast Loan
What is the process?
From any perspective, the process you have to go through to apply for your Manila cash loan is very simple:
Choose the amount of money you require.
Crezu will compare all the offers from various lenders, totally free, and will select a Manila online loan for you.
You will have at your fingertips the money you need so much and with the best conditions.
First Loan up to ₱20,000 is FREE =>
APPLY NOW