You may be aware that unexpected expenses can significantly impact one's financial stability. Fortunately, the rise of online lenders has revolutionized the borrowing landscape, offering a lifeline to cash-strapped individuals. Among these lending platforms, Online Loans Pilipinas (OLP) has gained popularity for its quick and accessible loan application process.
In this review article, CashLoanPH delve into the world of Online Loans Pilipinas, exploring its legitimacy, loan offerings, advantages, disadvantages, and the overall user experience. Whether you're seeking to finance emergencies or meet essential needs, this review aims to provide a comprehensive understanding of the services and features offered by Online Loans Pilipinas.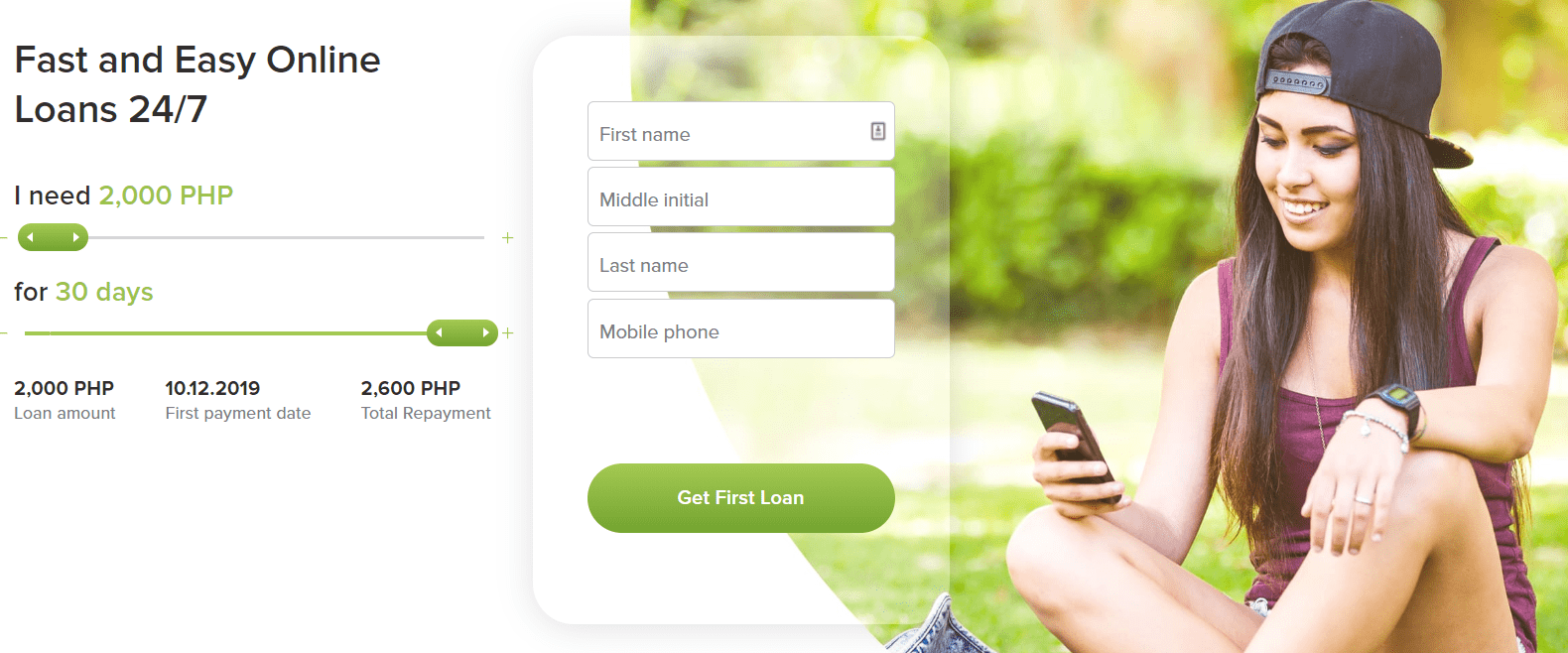 What is Online Loans Pilipinas?
Online Loans Pilipinas, also known as OLP or Online Loans Pilipinas Financing, Inc., is a financial technology (fintech) platform catering to the Filipino market. This online lending platform specializes in micro and consumer loans, allowing borrowers to apply for loans with ease through its user-friendly website and mobile app. By leveraging the power of technology, OLP has simplified the loan application process, enabling borrowers to access funds anytime and from anywhere.
With the Online Loans Pilipinas app available on Google Play, the App Store, and Huawei AppGallery, the platform has garnered significant attention and boasts an impressive one million downloads, signifying its popularity among borrowers in the Philippines.
Is Online Loans Pilipinas Legit?
Before entrusting any lender with your financial needs, ensuring their legitimacy is paramount. In the case of Online Loans Pilipinas, borrowers can rest assured, as the platform is registered and regulated by the Securities and Exchange Commission under the registration number CS201726430, CA No. 1181. Furthermore, it complies with the requirements of the National Privacy Commission, safeguarding borrowers' personal information and privacy.
The legitimacy of Online Loans Pilipinas is further corroborated by its user base, many of whom have successfully utilized its services to fulfill their financial requirements.
What is an Online Loans Pilipinas Loan?
Online Loans Pilipinas extends loans to individuals seeking swift access to funds. Whether it's covering rent, medical expenses, groceries, or educational needs, borrowers can utilize these loans for various purposes. The loan amount ranges from ₱1,000 to ₱20,000, catering to a diverse range of financial requirements. However, first-time borrowers are limited to a maximum loan amount of ₱7,000. For repeat borrowers, the loan amount may range from ₱8,000 to ₱20,000.
The loan term typically spans 30 days, allowing borrowers adequate time to repay the borrowed amount. In situations beyond the borrower's control, where repayment within the stipulated timeframe becomes challenging, Online Loans Pilipinas offers the option of a 30-day extension to alleviate undue pressure.
One attractive feature for first-time borrowers is the 0% interest rate if the loan is repaid on the first payment date. However, for subsequent loans, the platform charges an interest rate of up to 15% per month.
The Pros and Cons of Borrowing from Online Loans Pilipinas:
Pros:
Streamlined Online Application: Online Loans Pilipinas takes the hassle out of loan applications with its efficient online process. Borrowers can simply download the app, provide necessary details, upload required documents, and choose their loan amount, completing the application in just three minutes, as claimed by the platform.
Unsecured Loans: Unlike traditional lending, Online Loans Pilipinas does not require borrowers to present collateral to secure the loan, making it an accessible option for many.
Transparent Fee Estimation: OLP ensures transparency by providing an estimation of fees through its Online Loans Pilipinas calculator, helping borrowers make informed decisions.
Cons:
Limitations on Loan Amounts: For first-time borrowers, the loan amount is capped at ₱7,000, which may not be sufficient to cover all financial needs.
High Fees and Interest Rates: Some borrowers have reported high fees and interest rates, which may lead to increased financial burden. Additionally, late payment incurs penalty fees.
The Good and the Bad: Online Loans Pilipinas Reviews
User feedback can provide valuable insights into a platform's performance. Online Loans Pilipinas has received numerous positive reviews from satisfied borrowers who laud the platform for its assistance in covering medical expenses, utility bills, and essential purchases during difficult financial times. One notable commendation came from a former client who expressed gratitude for the support that helped them afford basic necessities when they had no other means.
However, like any service, Online Loans Pilipinas also has its share of negative reviews. On platforms like Google Play, the app has received one-star ratings due to concerns about usability, high interest rates, and unreasonable transaction fees. Some borrowers reported receiving loan proceeds less than the applied amount, sparking dissatisfaction among users. Furthermore, a few borrowers went as far as to label the platform a scam, pointing to the perceived high repayment amounts.
However, a careful examination of these reviews revealed that certain borrowers could significantly reduce their repayment amounts by opting out of the Preferred Borrower Bundle feature within the app, suggesting that adequate comprehension of loan terms and features is essential for a satisfactory experience.
What are the Online Loans Pilipinas Requirements?
Online Loans Pilipinas maintains straightforward eligibility criteria for loan applicants, ensuring ease of access for potential borrowers. To qualify for an OLP loan, individuals must meet the following requirements:
Age between 22 and 70 years.
Residency in the Philippines.
Employment status.
A valid mobile number.
A valid identification document, including passport, driver's license, PhilHealth ID, SSS ID, Postal ID, UMID Card, PhilSys ID, PRC ID, TIN ID, or Voter's ID.
Possession of a valid bank account or e-wallet account.
How to Apply for a Loan in Online Loans Pilipinas
Applying for a loan with Online Loans Pilipinas is a simple and convenient process. Borrowers can follow these step-by-step instructions:
Download the Online Loans Pilipinas app from their preferred app store.
Launch the app and carefully read and accept the notices, Terms and Conditions, and Privacy Policy to proceed with the application.
On the app's homepage, select the desired loan amount and click the Apply button.
Enter your mobile phone number and verify it with the OTP sent to your phone.
Provide the required personal and financial information on the subsequent page.
Fill in your province and complete address details.
Upload a valid identification document from the list of accepted documents.
Capture a selfie with the nominated ID to verify your identity.
Enter your bank account or e-wallet details to receive the loan proceeds and click Get Money.
FAQs – Online Loans Pilipinas Review
Addressing common queries is crucial to ensuring borrowers have all the necessary information to make informed decisions. The following FAQs aim to provide clarity on crucial aspects of Online Loans Pilipinas:
How long does it take for Online Loans Pilipinas to approve a loan?
Online Loans Pilipinas boasts a rapid approval process, with applicants receiving a decision on their loan application within minutes. Moreover, the loan proceeds are typically disbursed within five minutes, available 24/7, even during holidays.
What are the payment channels for Online Loans Pilipinas?
To facilitate convenient loan repayments, Online Loans Pilipinas offers multiple payment channels, including:
7-Eleven
Bayad outlets
Robinsons Business Center
SM Malls
Cebuana Lhuillier
LBC
RD Pawnshop
Palawan Express
Coins.ph
Maya
GCash
For borrowers opting for an Online Loans Pilipinas GCash payment, the process involves signing in to the GCash app, selecting "Pay Bills," choosing "Loans," and supplying the required information along with the payment amount.
What happens if I am unable to pay my Online Loans Pilipinas loan on time?
In the event that a borrower faces unforeseen circumstances and is unable to repay the loan on time, Online Loans Pilipinas offers a 30-day extension to ease the repayment burden, provided the borrower is not at fault for the delay.
How can I contact Online Loans Pilipinas customer service?
While specific contact details such as phone numbers and email addresses may not be readily available on their website, Online Loans Pilipinas offers a contact form on their website (onlineloanspilipinas.ph/contact-us), where borrowers can raise their concerns and inquiries. Additionally, users can directly message the customer service team by clicking the chat icon located on the bottom right side of the website.
Conclusion
In conclusion, Online Loans Pilipinas is a legitimate and accessible lending platform that provides quick and convenient financial solutions to Filipinos facing unforeseen expenses and emergencies. The platform's online application process, absence of collateral requirements, and fee estimation feature are attractive qualities that appeal to borrowers seeking swift access to funds.
However, borrowers must exercise caution and conduct due diligence to fully understand the terms and conditions associated with the loan. While positive reviews indicate the platform's effectiveness in helping users meet their financial needs, negative feedback highlights areas for improvement, such as addressing usability issues and enhancing fee structures.
Ultimately, responsible borrowing, timely repayment, and a thorough comprehension of loan terms are crucial for a smooth and satisfactory borrowing experience with Online Loans Pilipinas. Borrowers are encouraged to assess their financial capacity and consider alternative options before committing to any loan.
Discover additional reputable and reliable lenders at CashLoanPH.com. Explore the various options listed below, and when you come across a suitable offer, don't hesitate to apply immediately.