In the world of personal finance, unexpected expenses can often throw our financial plans into disarray. Whether it's a medical emergency, a car repair, or any other unforeseen financial need, having access to quick and reliable loan services can make a significant difference. One such option that has gained attention is Finbro Loan PH. In this in-depth review, CashLoanPH will explore Finbro Loan PH comprehensively, covering aspects such as its legitimacy, loan information, terms, application process, pros and cons, interest rates, requirements, customer feedback, and even how to delete a Finbro Loan account if needed.
* You'll Need: Top Legit Online Loans in The Philippines 2023
GET ONLINE LOANS IN THE PHILIPPINES UP TO PHP 25,000
Digido

Popular - 0% first loan

First Loan Range (PHP): 1000 - 10000
Maximum Loan Amount (PHP): 25000
Loan Period (days): 62 - 365

MoneyCat

Fast Approve - 0% first loan

First Loan Range (PHP): 500 - 20000
Maximum Loan Amount (PHP): 20000
Loan Period (days): 62 - 365

OLP Loan

Hot Offer - 0% first loan

First Loan Range (PHP): 1000 - 7000
Maximum Loan Amount (PHP): 20000
Loan Period (days): 62 - 365

Finbro PH

Hot - 0% first loan

First Loan Range (PHP): 1000 - 15000
Maximum Loan Amount (PHP): 50000
Loan Period (days): 62 - 365

Cash-Express

Express Loan - 0% first loan

First Loan Range (PHP): 1000 - 10000
Maximum Loan Amount (PHP): 20000
Loan Period (days): 62 - 365
1. Summary of Finbro Loan PH
| Feature | Details |
| --- | --- |
| ✅ Finbro Loan App | |
| Platform | ⭐ Online Lending Platform Dedicated to Financial Needs |
| Purpose | ⭐ Finbro Loan PH, an online lending platform, is committed to offering efficient solutions to address immediate financial requirements. It's your go-to resource for quick financial assistance. |
| ✅ Guide to Applying for a Loan | |
| Application Assistance | ⭐ We understand that navigating the loan application process can be daunting. That's why we're here to guide you every step of the way, making it easy to understand and follow. |
| ✅ Loan Details | |
| Maximum Loan Amount | ⭐ Ranging from PHP 1,000 to PHP 50,000 |
| Age Requirement | ⭐ To be eligible for a Finbro loan, applicants must be between 20 and 65 years old. |
| Loan Terms | ⭐ Loan terms at Finbro range from 1 to 12 months, offering flexibility for borrowers to choose a repayment period that best suits their financial situation. |
| Interest Rate | ⭐ With a competitive interest rate of 0.5% to 1.25% per day, Finbro ensures accessibility for a broad range of borrowers. |
| ✅ Requirements | |
| Documentation | ⭐ To access a Finbro loan, you need to provide a National ID as part of the required documentation. |
| ✅ Pros | |
| Application Ease | ⭐ One of the significant advantages of Finbro Loan PH is its easy login and a straightforward application process. This simplicity makes it a convenient option for those in urgent need of quick funds. |
| Accessibility | ⭐ An exceptional feature is that Finbro allows borrowers with a history of bad debt, thus increasing accessibility for a wider range of individuals. |
| ✅ Cons | |
| Service Verification Fees | ⭐ While Finbro offers numerous benefits, it is important to note that there may be fees associated with service verification lending. |
| ✅ Effectiveness | |
| Quick Assistance | ⭐ In general, Finbro has been highly effective in providing quick financial assistance to its users, ensuring that immediate financial needs are met. |
| ✅ Finbro Harassment | |
| Harassment Channels | ⭐ It's worth mentioning that there is a possibility of harassment via phone and email. We will explore this aspect in more detail shortly, providing you with the information you need to stay informed. |
| ✅ Legitimacy | |
| Authorized Service | ⭐ Rest assured, Finbro Loan PH is a legitimate and authorized service. You can trust the platform for your financial requirements. |
| ✅ Payment Options | |
| Payment Platform | ⭐ Payments can be made conveniently through Gcash, one of the leading digital payment platforms in the Philippines, offering you a secure and reliable payment method. |
| ✅ Contact Information | |
| Contact Number | ⭐ Should you need to reach out to Finbro for any queries or assistance, their contact number is 09690471419. |
| ✅ Download App APK | |
| App Download Link | ⭐ You can easily download the Finbro Loan PH app via the provided link, ensuring that you have easy access to their services whenever you need it. |
What is Finbro PH?
Finbro PH is an online lending institution that operates in the Philippines, catering to the immediate financial needs of individuals in the country. The platform offers a seamless and efficient loan application process that can be completed through a mobile device or computer. With a maximum loan limit of 50,000 pesos and the flexibility to choose a repayment period spanning up to 12 months, Finbro ensures that borrowers' financial requirements are met promptly. Notably, they have established a remarkable 15-minute loan approval turnaround time, emphasizing their commitment to providing quick and effective financial solutions.
Finbro Maximum Loan and Term
Finbro offers a range of loan amounts, from as low as 1,000 PHP to as high as 50,000 PHP. This wide range of loan limits accommodates various financial needs, from small, unexpected expenses to more substantial investments. However, it's important to note that, for first-time borrowers, the maximum loan limit is capped at 15,000 PHP. Additionally, there is an application processing fee equivalent to approximately 9% of the approved loan amount, which should be considered when applying for a loan.
Pros of Finbro Loan PH App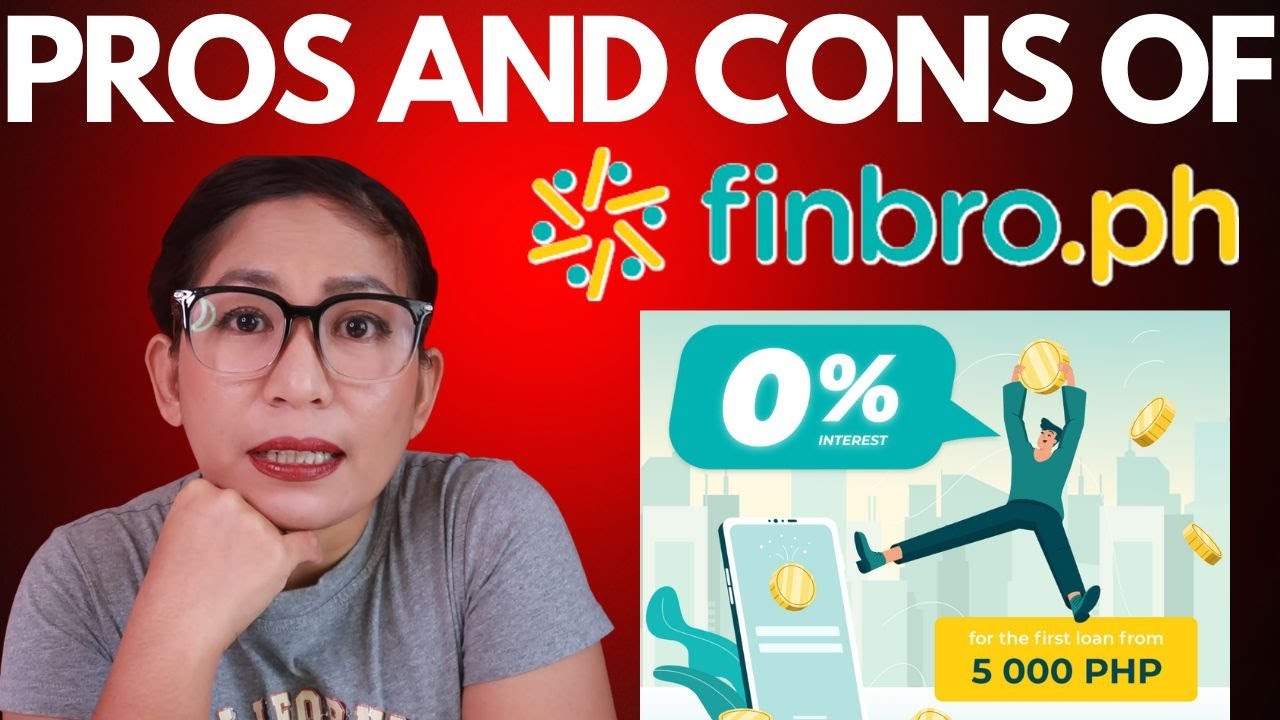 Easy Application
One of the standout advantages of using Finbro Loan PH is the convenience of submitting a loan application using any mobile device or computer. This accessibility ensures that borrowers can request financial assistance from virtually anywhere.
Simple Registration
The registration process is straightforward, requiring only one valid ID for verification purposes. This simplicity streamlines the application process, making it accessible for a wide range of users.
No Collateral or Guarantor Required
Finbro does not mandate the provision of collateral or a guarantor, making it more accessible for those who may not have these assets or individuals to vouch for them.
Quick Approval
One of the key selling points of Finbro Loan PH is its swift approval process. In most cases, borrowers can expect to receive a decision on their loan application in just 15 minutes, ensuring that funds are accessible when they are needed the most.
Special Benefits for First-Time Borrowers
First-time borrowers enjoy the added benefit of a 0% interest rate and zero service fees, making it an attractive option for those new to the platform.
Confidentiality
Finbro places a high emphasis on maintaining the strictest confidentiality regarding borrowers' personal information. This commitment to privacy and security is reassuring for users who value data protection.
Professional Approach
In the rare event that borrowers encounter issues, Finbro's approach is professional and respectful. This responsive customer service approach sets them apart from other lending institutions.
Speedy Loan Approval
Borrowers can secure a speedy loan approval within just 15 minutes, ensuring that financial needs are met promptly.
Cons of Finbro Loan PH
While Finbro Loan PH offers a range of benefits, it's important to be aware of potential drawbacks.
Processing Fee
When obtaining an additional cash loan in the Philippines, you should be aware of the processing fee that accompanies it. While the fee is a standard practice among lending institutions, borrowers should consider this cost when determining the overall expense of the loan.
Loan Limit
The maximum loan amount provided by Finbro may not be sufficient to fulfill substantial financial requirements, such as starting a business or purchasing a home or vehicle. Borrowers with more substantial needs may need to explore other financial options.
Interest Rates
The interest rates associated with loans from platforms like Finbro Loan PH tend to be higher compared to traditional bank loans or loans offered by established financial institutions. It's important for borrowers to consider the cost of interest when evaluating the affordability of a loan.
No Specific Support for Bad Debt
While Finbro is more accommodating to borrowers with a history of bad debt compared to some traditional institutions, it's worth mentioning that there is no specific loan application support tailored to customers with this background. Individuals with a history of bad debt should carefully assess their ability to meet the loan's terms and interest payments.
Fortunately, it's essential to note that the number of individuals who have faced negative experiences with Finbro loans is relatively low, which is a positive aspect of their service.
Finbro PH Loan Interest Rate
One of the critical factors that borrowers consider when evaluating a loan is the interest rate. Finbro's online loan interest rates vary, with rates falling within the range of 0.5% to 1.25% per day. Notably, first-time borrowers benefit from a special interest rate of 0%, making it an attractive option for new users. Subsequent interest rates are determined based on the borrower's unique credit history and profile, ensuring a personalized lending experience.
Example of Finbro Interest Rate Calculation
To provide a clearer understanding of how interest rates work at Finbro, let's illustrate this with an example. Suppose a customer borrows 10,000 pesos for a period of 30 days, and the interest rate for the Finbro loan is set at 1% per day.
After 30 days, the interest payable accumulates to 10,000 x 1% x 30 days, which amounts to 3,000 pesos.
In addition to the interest, there is a service fee of 10,000 x 9%, totaling 900 pesos.
Therefore, the total amount due after 30 days would be 10,000 (principal) + 3,000 (interest) + 900 (service fee), resulting in a total payment of 13,900 pesos.
Understanding the calculations involved in loan interest rates and fees is essential for borrowers to make informed decisions and manage their finances responsibly.
Finbro Loan Requirements
Accessing a loan from Finbro PH is subject to specific identification requirements and eligibility criteria. To be eligible, applicants must be Filipino citizens within the age bracket of 20 to 65 years old. Additionally, borrowers have the option to submit various documents such as payroll records, Certificate of Employment (COE), Income Tax Returns (ITR), company identification cards, and Department of Trade and Industry (DTI) registration.
For those seeking their first loan from Finbro PH, the application process is streamlined. It entails registering through the provided form on the homepage and submitting a two-sided ID card photograph to facilitate information verification.
Once you've successfully secured your initial loan approval and demonstrated a history of prompt payments, accessing a subsequent loan is even more convenient. You can simply log into your registered account and select your desired loan limit. The application for a second loan with Finbro is processed almost instantaneously, making it a convenient option for returning customers.
Guide to Finbro Loan Application Step-by-Step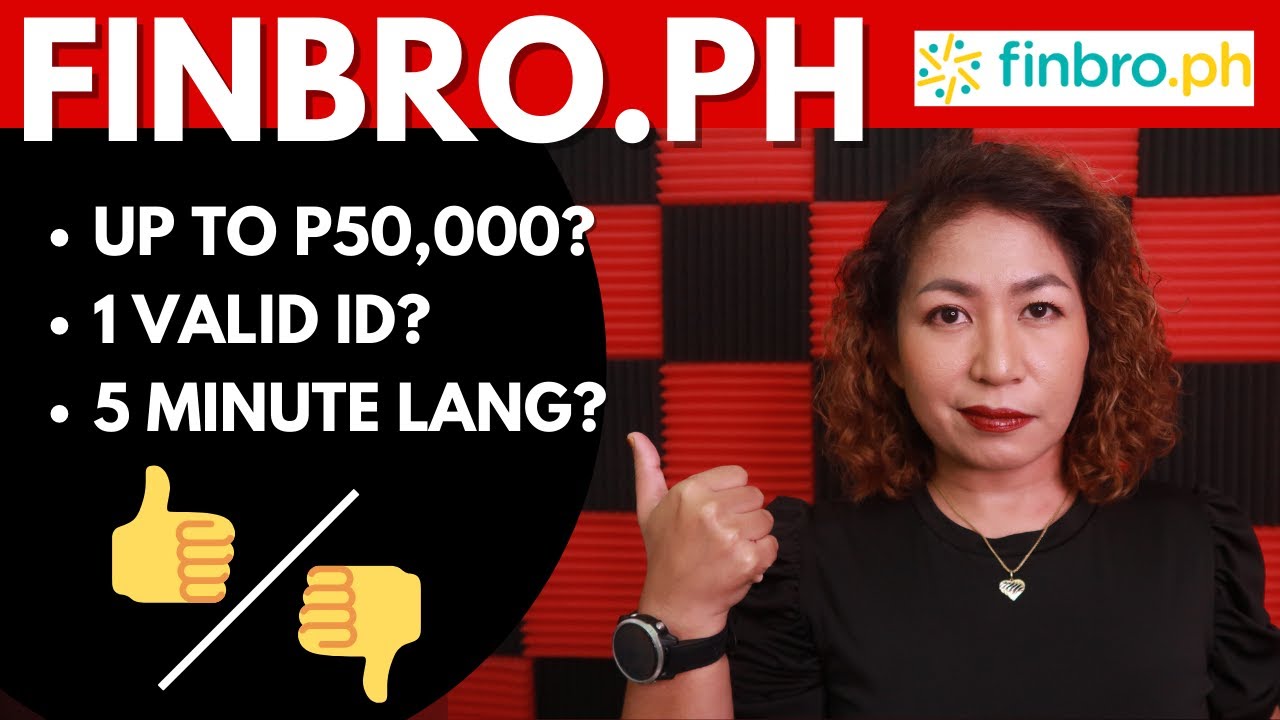 Applying for a Finbro loan is a straightforward process, broken down into four easy steps:
Step 1: Select Your Loan Term and Limit
If you're a first-time applicant, start by visiting Finbro PH's homepage through this FINBRO WEBSITE
Choose the loan limit that suits your needs and click on "Register now."
Returning customers can simply log in to their existing Finbro account.
Step 2: Complete the Application
Fill in your personal information as required in the application.
Provide a clear photograph of both sides of your identification card, along with a portrait holding the ID.
Step 3: Await Loan Approval
The system operates efficiently with an automatic approval process, typically taking just 10 minutes.
You'll receive notifications regarding your Finbro loan approval via SMS or email.
Step 4: Receive Funds from Finbro
Upon approval, the disbursed funds can be conveniently transferred to your bank account or e-wallet, including options like Gcash and Maya.
For additional guidance, you can also refer to a video tutorial on how to apply for a loan.
Reviews Finbro Philippines Loan Feedback
It's essential to gauge customer feedback to understand the overall satisfaction level of users. Based on a survey of feedback from Reddit, over 98% of customers who have used Finbro.ph have expressed high satisfaction with the loan products and services provided by the platform. Positive customer feedback can be a reliable indicator of a lending institution's trustworthiness and effectiveness.
Guide to Finbro PH Payment
Repaying your loan is a crucial aspect of the borrowing process, and Finbro has made it hassle-free. Borrowers have several convenient methods to choose from:
Gcash, Maya, Shopee Pay
For GCash or Maya wallets, input the correct reference number starting with SCP, along with the biller's name "Payexpress."
When using ShopeePay wallets, make sure to use the correct biller's name "PayExpress Loans."
Bank Transfer
Bank Name: Union Bank of the Philippines
Bank Account Name: SOFI Lending Inc
Bank Account Number: 003170001484
Payment Remarks: SCPXXXXXXXXXX
Payment Partners
Payments can also be made through affiliated partners, including 7-Eleven, SM, Cebuana, Bayad, Palawan Express, and MLhuillier. Ensure to specify the correct biller's name as "PayExpress Loans," "PayExpress," or "Paynamics" when using these channels.
Effortless repayment options make the borrowing experience smoother for Finbro customers, ensuring that loans can be managed conveniently.
Compare Finbro PH with Other Loan Apps
Comparing financial products and services can be valuable in making informed decisions. Here, we provide a comparative analysis of Finbro PH with other loan apps, Cashspace and Moneycat, based on various criteria. This comparison allows potential borrowers to assess which option aligns with their financial needs and preferences.
Comparative Criteria: Finbro PH | Cashspace | Moneycat
Loan Limits: 1,000 – 50,000 PHP | 1,000 – 25,000 PHP | 1,000 – 30,000 PHP
Interest Rates: 0.5% – 1.25% per day | 0% – 3.65% per day | 1.3% per day
Loan Terms: 1 – 12 months | 7 – 180 days | 10 – 30 days
Age Requirement: 20 – 65 years old | Over 18 years old | 20 – 65 years old
Browsing Time: 15 minutes | 5 minutes | 10 minutes
This comparison is a valuable resource for individuals seeking the loan that best suits their specific needs, considering factors such as loan limits, interest rates, loan terms, age requirements, and processing times.
Finbro PH Contact
Having a reliable point of contact is essential when dealing with financial services. Finbro PH provides several contact options to address customer inquiries and support needs:
Hotline
Reach out to Finbro via these phone numbers: 09690471419 or 09176200773.
Physical Address
You also have the option to visit their office at Unit 1405, Philippine Stock Exchange Tektite, San Antonio, Pasig.
Email
Support Hours
The Finbro customer service team is available every day, from Monday to Sunday, operating from 8 AM to 5 PM.
The availability of multiple contact methods ensures that borrowers can reach out to Finbro when they have questions or require support, enhancing the overall customer experience.
FAQs – Finbro PH Reviews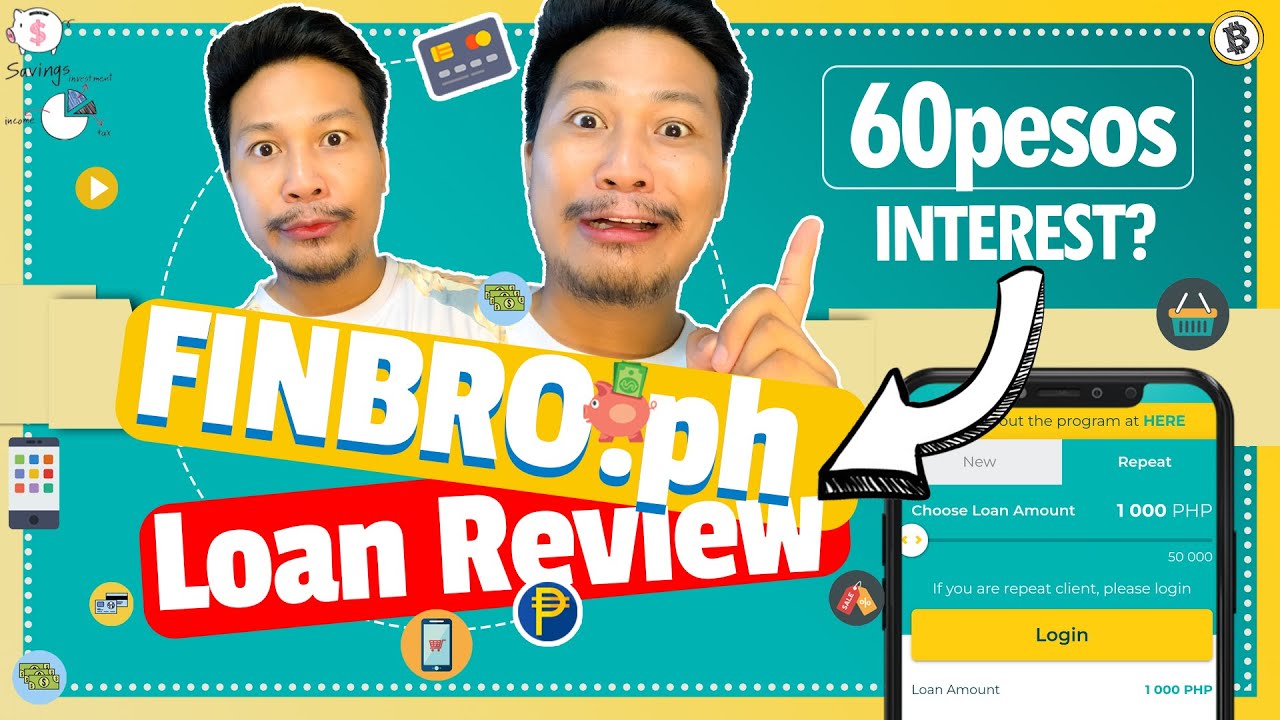 To address common queries and concerns about Finbro's online loans, we've compiled a list of frequently asked questions:
Is Finbro PH Legitimate?
Yes, Finbro.ph is a legitimate platform, owned and operated by Sofi Lending Inc., a subsidiary of Social Finance, Inc., a U.S.-based online personal finance company. They operate within the legal framework and are supervised by the Philippine Financial Commission.
How Can I Repay a Finbro Loan?
Customers have three convenient options for repaying Finbro online loans:

Bank Transfer: Include the loan reference number in the transfer details.
E-wallets: Utilize platforms like GCash, Maya, or Shopee Pay.
Partner Payment Centers: Visit 7-Eleven, SM, Cebuana, Bayad, Palawan Express, or MLhuillier.
Is Finbro Safe?
Finbro operates under legal licenses and employs robust encryption technology to safeguard customer personal information. Their online loans are secure, with interest rates compliant with regulations. The loan terms are transparent and publicly available, providing peace of mind to applicants.
Is Finbro SEC Registered?
Yes, Finbro.ph is registered with the Securities and Exchange Commission (SEC) and is supervised by the Bangko Sentral ng Pilipinas (BSP). They leverage technology to offer a streamlined loan application process for customer convenience.

SEC Registration No. CS201908275.
SEC Certificate of Authority No. 2990.
How Can I Pay Finbro Using Gcash?
Launch the Gcash app and select "Bills."
Choose the "Payment Solutions" section.
Locate "PayExpress" in the invoice list.
Enter your Finbro registered phone number, email address, payment amount, and Finbro reference number.
Confirm the payment, and you'll receive a message or email notification.
How Can I Delete a Finbro Account?
Your personal information submitted when applying for a loan with Finbro will be kept confidential and used for future loan applications. If you wish to delete your account, you can contact Finbro.ph's customer service support team via the hotline at 09690471419 or 09176200773. However, account deletion is not necessary, as it allows you to store information and easily reapply for a loan when needed.
Addressing frequently asked questions ensures that users have access to essential information, helping them navigate their experience with Finbro more effectively.
Conclusion
The Finbro Loan PH platform stands as a digital lending solution offered by Sofi Lending Inc., an entity holding a valid operating license. What sets Finbro apart is its substantial loan limit, which can extend up to 50,000 PHP, surpassing the offerings of many other lenders.
Its key strengths lie in its streamlined application process, user-friendly registration, and a notable high approval rate, making it an optimal solution for customers grappling with pressing financial requirements. The efficient and quick approval process, along with the flexibility in loan terms and maximum loan amounts, positions Finbro as a competitive player in the lending industry.
If you found this information beneficial and informative, kindly consider awarding it a 5-star rating. Should you have any inquiries or seek further insights regarding the review of Finbro PH loans, please don't hesitate to leave a comment, and we will respond promptly. Your feedback and questions are valuable in providing the most accurate and helpful information to assist users in making informed financial decisions.
In conclusion, Finbro Loan PH is a reputable platform that offers a range of loan options to cater to various financial needs, and the positive feedback from users on platforms like Reddit further underscores its effectiveness. Whether you're facing an unexpected expense or simply need additional funds, Finbro is a viable and convenient choice for individuals seeking financial assistance in the Philippines.
Source: Finbro.PH