The world of online lending has undergone a transformative shift in recent years, and this phenomenon is especially pronounced in the Philippines, where the demand for quick and hassle-free access to cash loans has been on the rise. In this dynamic financial landscape, Cashola Ai Partner Credit has emerged as a notable player.
However, its journey to prominence has been marked by controversy, with questions surrounding its legitimacy and trustworthiness. In this review, CashLoanPH aim to dissect the operations of Cashola Ai Partner Credit to ascertain whether it is a legitimate lending institution or yet another entrant in the dubious realm of payday loan scams.
* You'll Need: Top Legit Online Loans in The Philippines 2023
GET ONLINE LOANS IN THE PHILIPPINES UP TO PHP 25,000
Digido

Popular - 0% first loan

First Loan Range (PHP): 1000 - 10000
Maximum Loan Amount (PHP): 25000
Loan Period (days): 62 - 365

MoneyCat

Fast Approve - 0% first loan

First Loan Range (PHP): 500 - 20000
Maximum Loan Amount (PHP): 20000
Loan Period (days): 62 - 365

OLP Loan

Hot Offer - 0% first loan

First Loan Range (PHP): 1000 - 7000
Maximum Loan Amount (PHP): 20000
Loan Period (days): 62 - 365

Finbro PH

Hot - 0% first loan

First Loan Range (PHP): 1000 - 15000
Maximum Loan Amount (PHP): 50000
Loan Period (days): 62 - 365

Cash-Express

Express Loan - 0% first loan

First Loan Range (PHP): 1000 - 10000
Maximum Loan Amount (PHP): 20000
Loan Period (days): 62 - 365
Is Cashola Ai Partner Credit Legit or Scam: An Overview
| | |
| --- | --- |
| ✅ Loan App | ⭐ Cashola Ai Partner Credit |
| ✅ Company Name | ⭐ REYLIEF LENDING CORPORATION |
| ✅ SEC Registration No. | ⭐ CS201300700 |
| ✅ Certificate of Authority | ⭐ NO. 1406 |
| ✅ Address | ⭐ The Penthouse, Marajo Tower, 21st st. Cor. 4th Ave. Bonifacio Global City, Fort Bonifacio, Taguig City, Fourth District, National Capital Region (NCR), 1634 |
| ✅ Email | ⭐ [email protected] |
| ✅ Loan Amounts | ⭐ ₱50,000 to ₱3,000,000 |
| ✅ Loan Tenure | ⭐ 6 to 36 months |
| ✅ Service Fee | ⭐ ₱100-800 |
| ✅ Monthly EIR | ⭐ Average 2.8% (varies depending on due date) |
| ✅ Maximum APR | ⭐ 35.8% |
| ✅ Late Fee | ⭐ 0.05% per day |
| ✅ Applicable Taxes (DST & GRT) | ⭐ 10% |
VISIT CASHOLA AI PARTNER CREDIT APP
Cashola Ai Partner Credit, a relatively new entrant into the lending market, was established in 2020 and is owned by ReyLief Lending Corporation. This financial platform primarily operates in the digital domain, offering customers the convenience of applying for and receiving cash loans through its mobile app and website. Cashola promotes itself as a provider of "express cash credit services," designed to facilitate the rapid acquisition of funds for both individuals and small businesses. The loan amounts on offer range from PHP50,000 to PHP3,000,000, with flexible repayment periods spanning from 6 to 36 months. The company touts an automated approval process that enables same-day fund disbursements. However, it's crucial to note that interest rates vary significantly based on the loan amount and term, with sample calculations revealing an equivalent annual percentage rate (APR) that can soar as high as 35.8%. Furthermore, Cashola imposes late payment fees, amounting to 0.05% per day.
A cursory examination of Cashola's legal standing reveals that ReyLief Lending Corporation is a registered entity with the Philippine Securities and Exchange Commission (SEC), and it holds a Certificate of Authority from the Bangko Sentral ng Pilipinas (BSP) to operate as a lending company. While this documentation lends some degree of legitimacy to Cashola, the actual physical office address of the company could not be independently verified, raising questions about its transparency.
Cashola Ai Reviews & Customer Complaints
The rise of Cashola Ai Partner Credit has also been accompanied by a proliferation of concerning complaints from customers, which have been documented on various online platforms, including social media, forums, and review sites. The grievances shared by customers are both numerous and troubling, and they include:
Exorbitant Hidden Fees: A significant number of borrowers allege that the effective interest charged by Cashola exceeds the advertised rates by a substantial margin when accounting for penalties and additional costs. This creates an alarming gap between expectations and reality.
Aggressive Debt Collection: Disturbing accounts have surfaced of Cashola resorting to abusive threats and doxxing tactics to pressure delinquent borrowers into making payments. Even more concerning is the alleged practice of sharing borrowers' personal information with third parties without their consent, a potential violation of privacy.
Lack of Clear Disclosure: Customers have voiced their frustration with the opacity of Cashola's loan agreements, which often fail to prominently state all applicable fees upfront. This lack of transparency makes it difficult for borrowers to ascertain the true costs associated with their loans.
Poor Customer Service: A recurring theme in customer complaints is the arduous and often fruitless process of trying to negotiate loan terms or resolve issues with Cashola. Many borrowers report that they were left with limited options for repayment plans, exacerbating their financial difficulties.
Account Access After Default: Negative reviews have claimed that Cashola continues to access customer bank accounts even after loans have been written off, resulting in unauthorized withdrawals that further burden the borrower.
Inability to Verify Legitimacy: Customers have expressed their frustration over the challenge of verifying Cashola's background, location, and licensing due to a lack of transparency. This lack of clarity compounds the trust issues customers have with the company.
Collectively, these complaints paint a rather grim picture of Cashola's operations, with low levels of customer satisfaction and a prevailing sense of being misled or even scammed.
Cashola Ai Loan Contract Review
To substantiate or debunk the complaints and allegations against Cashola, we conducted a comprehensive review of a sample loan agreement document available on Cashola's website. This review yielded several key findings:
Fine Print Fees: While the headline interest rates were prominently displayed, additional charges such as processing fees, legal fees, and liquidated damages fees, collectively amounting to 20-30% of the loan amount, were concealed within the fine print clauses. This hidden fee structure has the potential to significantly inflate the cost of the loan, taking borrowers by surprise.
Vague Terms: The loan agreement was found to be fraught with ambiguity when it came to defining essential elements, such as repayment deadlines, late payment penalties, and the methods for calculating fees. This lack of clarity leaves room for unfavorable interpretations against borrowers and contributes to the overall lack of transparency.
One-Sided Clauses: The contract overwhelmingly favored the lender, with borrowers effectively waiving many of their legal rights. Additionally, the agreement mandated arbitration as the preferred method for dispute resolution, effectively excluding court proceedings. This one-sidedness is a concerning aspect of Cashola's lending practices.
Lack of Cooling Off Period: The loan agreement did not afford borrowers a cooling-off period, which would have allowed them to reconsider the loan terms after signing. This lack of flexibility can be detrimental, especially when borrowers are confronted with complex, fine-print terms.
Compliance Issues: Several stipulations within the loan agreement raised concerns from a data privacy compliance standpoint. This includes provisions related to unwarranted account access and the sharing of borrowers' personal information with third parties, potentially violating privacy and data protection regulations.
In summary, the loan agreement analyzed in this review revealed a deliberate effort to obscure the true costs of loans and lacked the transparency and fairness that reputable lenders are expected to provide. This one-sided design places the interests of Cashola above those of its customers.
Legality and Regulation of Cashola Ai
To gauge the legitimacy of Cashola Ai Partner Credit, we conducted an investigation into its licensing and regulatory compliance:
Records from the Bangko Sentral ng Pilipinas (BSP) confirm that ReyLief Lending Corporation holds a Certificate of Authority to operate as a lending company, as claimed. However, there were no available details regarding the maximum permitted interest rates, leaving customers in the dark regarding the bounds of legality.
While ReyLief Lending Corporation is incorporated with the SEC, the company has faced legal complaints in provincial Small Claims Courts. These complaints have alleged violations of the Truth in Lending Act (TILA) and unregulated lending, raising doubts about the company's commitment to legal compliance.
Cashola's promotional claims of "no credit checks" and "instant approval" raise red flags, as these practices are not in alignment with BSP regulations, which emphasize responsible lending practices, including the assessment of a borrower's repayment capacity.
The exorbitant effective rates, vague definitions, and one-sided contract terms within Cashola's loan agreements indicate possible violations of TILA provisions designed to protect consumers from predatory clauses.
Law enforcement agencies have issued warnings to the public regarding lending platforms that operate outside the purview of the BSP or charge usurious rates without proper oversight. Such platforms are categorized as illegal.
While Cashola Ai Partner Credit is technically registered, it may still engage in unethical practices that contravene the spirit and letter of several consumer finance protection laws.
FAQs on Cashola Ai Partner Credit: Scam or Legit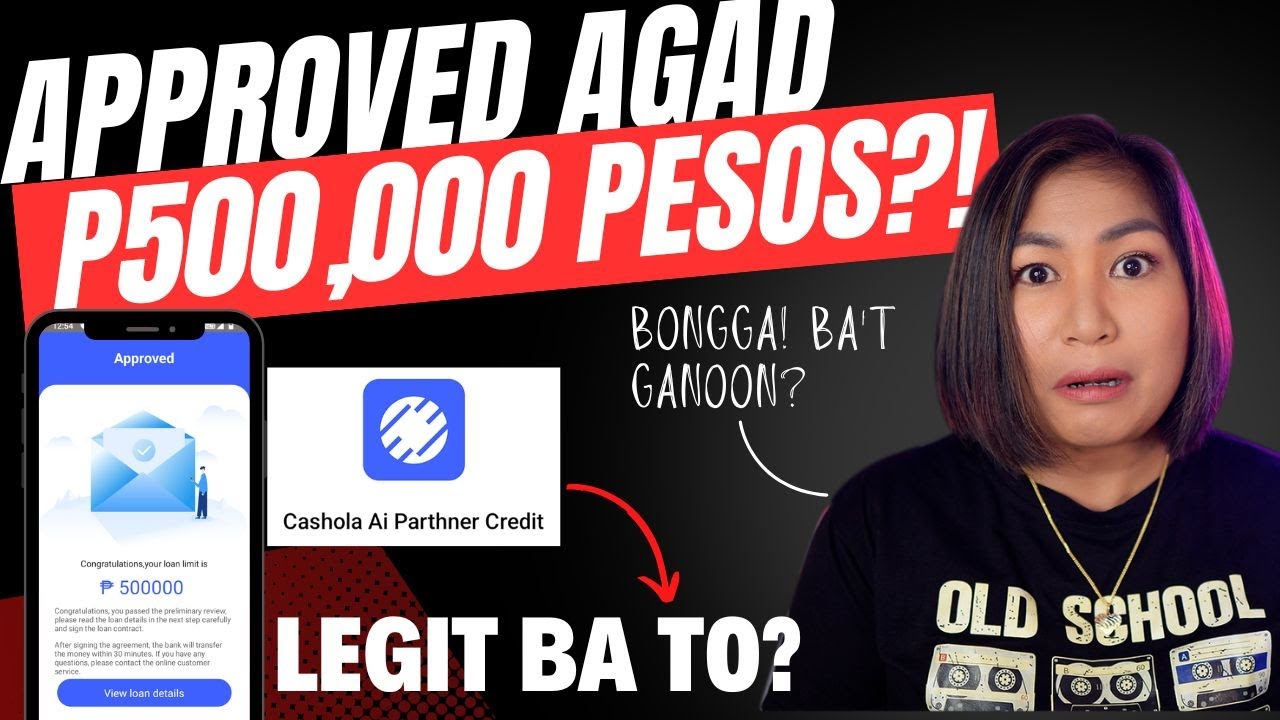 How can I verify Cashola's licensing?
To verify the licensing of a lending company, you can consult the Bangko Sentral ng Pilipinas (BSP) website, which provides a list of registered lenders holding a Certificate of Authority. However, it is important to note that registration does not necessarily guarantee lawful operations.
What should be the interest rate for a legitimate cash loan?
According to the General Banking Law, the annual interest cap for personal loans is set at 34%. Interest rates exceeding 40% are considered usurious, and rates above 50%, as charged by Cashola through hidden fees, would be deemed illegal.
How can customers protect themselves?
Customers are encouraged to thoroughly read all loan documents, use financial calculators to assess true costs, set up account alerts to monitor transactions, negotiate loan terms, and refrain from providing additional personal information or making payments until the company's legitimacy and legal compliance have been verified. Considering lower-risk options from reputable banks is advisable.
What recourse do customers have if they feel scammed?
In the event of a dispute or feeling scammed, customers can file complaints with the BSP and local consumer protection agencies, such as the Department of Trade and Industry (DTI). Pursuing a small claims case in court is also an option. It is important to document all interactions and contact the National Privacy Commission if there has been a breach of privacy. Customers possess legal rights and should not tolerate aggressive harassment.
How prevalent are lending scams in the Philippines?
Unfortunately, unregulated lending by fly-by-night operators is common due to lax enforcement and the urgent need for funds among many Filipinos. However, reputable licensed banks, rural lenders, and cooperatives tend to be safer options overall, as they are subject to oversight and consumer protection laws when used responsibly. Diligence and careful consideration are essential.
Is there any way that loans from Cashola could be legitimate?
Loans from Cashola could be considered legitimate if the company provides full disclosure of all applicable costs upfront, does not charge interest exceeding 34% annually, treats customers fairly, and complies with all relevant regulations. However, based on the available information, numerous indicators suggest that Cashola's practices may be deceptive and not in line with responsible lending standards.
Conclusion
After conducting a comprehensive evaluation, based on information from various credible sources, it is evident that Cashola Ai Partner Credit, despite its claims of providing convenient digital cash loans, exhibits numerous problematic indicators of predatory lending behavior. While the company entices customers through misleading promotions, it structures its loan agreements with ambiguous terms that ultimately result in exorbitant interest rates well above legal limits, often exacerbated by concealed additional fees. Additionally, the poor customer service, aggressive tactics, and questionable legal compliance all raise ethical concerns regarding the company's prioritization of profits over the well-being of its customers.
While Cashola's operations do not fit the definition of outright fraud, they are far from transparent and fair. The one-sided design of its loan agreements significantly favors Cashola, leaving customers at a distinct disadvantage.
Given the availability of more reputable lending options in the Philippines, it is difficult to recommend engaging with Cashola Ai Partner Credit with a clear conscience. Prospective customers are advised to undertake meticulous research into a company's legitimacy, interest rates, terms, and reviews before committing to any financial arrangement. Responsible options from established banks or licensed cooperatives often offer fairer deals during times of financial need.