In times of financial need, especially in the face of emergencies or unexpected bills, the search for a reliable and efficient way to secure funds can be a daunting task. The rise of instant online personal loans has, however, made this quest much easier, particularly in the Philippines. One such lending platform that has garnered millions of downloads is the Juanhand Loan App. CashLoanPH aims to dissect the legitimacy and credibility of the Juanhand Loan App and offer a comprehensive analysis for users in the Philippines.
* You'll Need: Top Legit Online Loans in The Philippines 2023
GET ONLINE LOANS IN THE PHILIPPINES UP TO PHP 25,000
Digido

Popular - 0% first loan

First Loan Range (PHP): 1000 - 10000
Maximum Loan Amount (PHP): 25000
Loan Period (days): 62 - 365

MoneyCat

Fast Approve - 0% first loan

First Loan Range (PHP): 500 - 20000
Maximum Loan Amount (PHP): 20000
Loan Period (days): 62 - 365

OLP Loan

Hot Offer - 0% first loan

First Loan Range (PHP): 1000 - 7000
Maximum Loan Amount (PHP): 20000
Loan Period (days): 62 - 365

Finbro PH

Hot - 0% first loan

First Loan Range (PHP): 1000 - 15000
Maximum Loan Amount (PHP): 50000
Loan Period (days): 62 - 365

Cash-Express

Express Loan - 0% first loan

First Loan Range (PHP): 1000 - 10000
Maximum Loan Amount (PHP): 20000
Loan Period (days): 62 - 365
What is Juanhand?
Juanhand is an online lending app owned and operated by WeFund Lending Corporation, a fintech company headquartered in the Philippines. The platform caters to creditworthy Filipinos who often find themselves in need of fast financial solutions. With over 5.7 million downloads, 4 million approved loans, and 1.7 million active loans as of January 2023, Juanhand has emerged as a popular choice for many.
WeFund Lending Corp. is a legally registered entity with the Securities and Exchange Commission (SEC) and operates under SEC Registration No. CS201825672.
What is a Juanhand Loan?
| | |
| --- | --- |
| ✅ Loan App Name | ⭐ JuanHand-online cash loan App |
| ✅ Company Name | ⭐ WeFund Lending Corp. |
| ✅ SEC Registration No. | ⭐ CS201825672 |
| ✅ Certificate of Authority No. | ⭐ 2844 |
| ✅ Facebook | ⭐ @JuanHandOfficial |
| ✅ Website | ⭐ www.juanhand.com |
| ✅ CS Phone | ⭐ +63285390150 |
| ✅ Email | ⭐ [email protected] |
| ✅ Address | ⭐ Trade and Financial Tower, 32nd St. Cor. 7th Ave., BGC Taguig, Philippines 1630 |
| ✅ Loan Amount | ⭐ ₱ 2,000.00 – ₱ 25,000.00 |
| ✅ Loan Term | ⭐ 91 days – 180 days |
| ✅ Maximum APR | ⭐ 30% |
| ✅ Transaction Fee | ⭐ 0 |
| ✅ Other Fees | ⭐ Charge one-time sign fee, service fee (per transaction). Minimum 0%, Maximum 16% |
For Example:
| Loan Term | Interest Rate | Principal Amount | Total Interest Fee | Service Fee | Total Repayment | Monthly Repayment |
| --- | --- | --- | --- | --- | --- | --- |
| 91-days (3 months) | 12% | ₱10,000 | ₱299.17 | ₱1,000 | ₱11,299.17 | ₱3,766.39 |
A Juanhand loan is the monetary sum that users can borrow through the app. These loans are versatile and can be utilized for various purposes, including groceries, bill payments, educational expenses, emergencies, gadget purchases, and rent. The loan amount may range from a minimum of Php 2,000 to a maximum of Php 15,000.
Interest rates on Juanhand loans are between 9% to 12% per month, but responsible borrowers can earn lower rates by maintaining a track record of timely repayments. The repayment term for a Juanhand loan spans up to 90 days.
Is Juanhand Legit and Legal?
Absolutely, Juanhand is a legitimate lending platform that operates legally in the Philippines. It boasts partnerships with private organizations and government agencies, including the Bureau of Internal Revenue (BIR), Credit Information Corporation (CIC), National Privacy Commission (NPC), Lazada, Sun Life Grepa, Multisys, and UnionBank. Moreover, Juanhand is a member of the Fintech Alliance Philippines, an industry group comprising various financial technology providers in the country.
Why Choose Juanhand Loan App?
Juanhand offers several features that make it stand out:
Easy Application via App: Unlike traditional lenders that require physical visits, Juanhand's application process is entirely mobile, making it extremely convenient.
Secure Platform: The app is committed to protecting user data by encrypting and safeguarding it in accordance with NPC regulations.
24/7 Customer Support: The availability of customer assistance seven days a week sets Juanhand apart from other lending platforms.
No Collateral Required: Juanhand does not demand collateral or deposits for loan approval, making the process more accessible.
Quick Approval and Funding: Many users have reported receiving loan approval and funds in as little as 24 hours, making it a viable option for urgent financial needs.
What Are the Requirements to Borrow from Juanhand Loan App?
Juanhand keeps its eligibility criteria relatively straightforward. To qualify, you only need to:
Be between 20 to 60 years old.
Be a Filipino citizen.
Present a government-issued ID.
Provide proof of income.
How Does Juanhand Loan Application Work?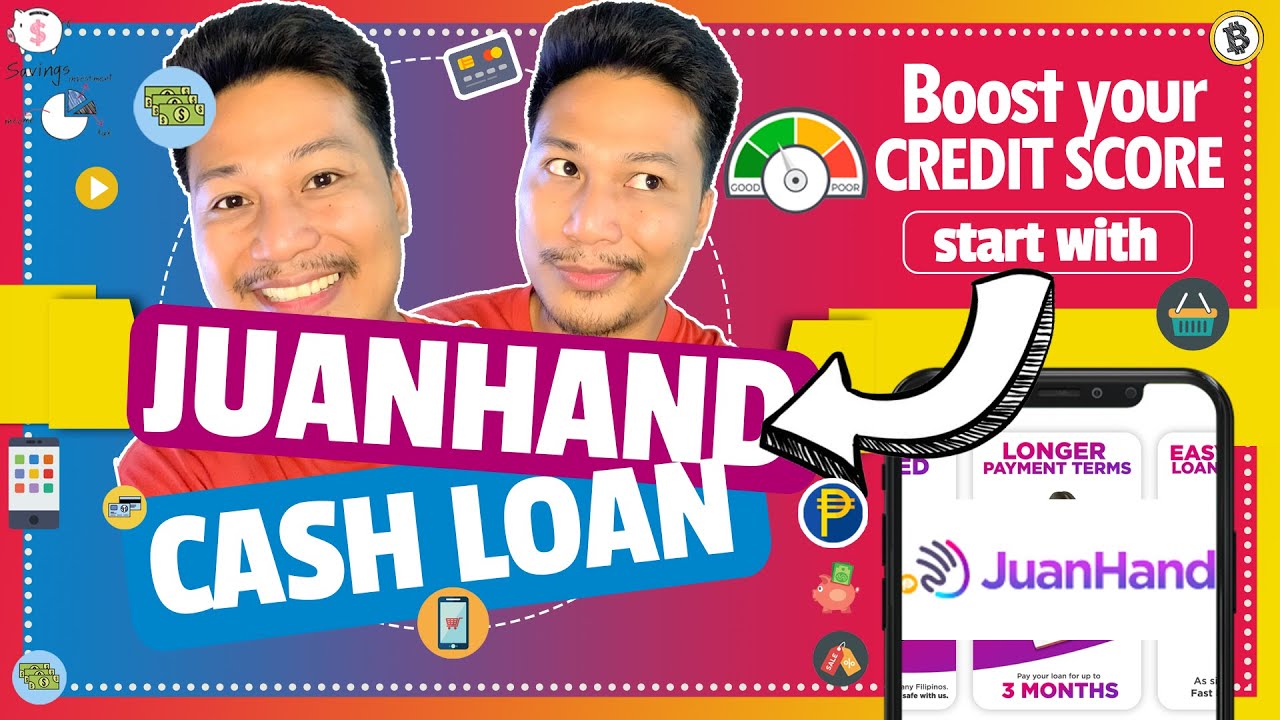 The process for applying for a Juanhand loan is as follows:
Download the Juanhand app from Google Play or the App Store.
Open the app and click "Register," providing your mobile number to receive an OTP.
Input the OTP code and create a password.
Read and agree to the Terms of Service and Privacy Policy.
Access your account dashboard and select "Borrow Now."
Fill out all required information, including personal details, income, and bank account.
Submit a selfie for identity verification.
Upload a photo of your government-issued ID.
Choose your preferred payout method, such as bank transfer, e-wallet, or over-the-counter.
Wait for Juanhand to assess your data and approve your loan.
If approved, you'll be presented with your credit limit and can proceed to request the funds.
What Are the Payment Options for Juanhand Loans?
Juanhand provides multiple payment channels for loan repayment, including e-wallets like GCash and Coins.ph, over-the-counter options like 7-Eleven, M Lhuillier, and RD Pawnshop, and bank transfers through services like InstaPay (BPI, Metrobank, Unionbank, etc.). To settle your dues, simply present the reference number and a valid ID.
What Happens If I Don't Pay My Juanhand Loan?
Like all loans, it's crucial to pay your Juanhand loan on time and in full. Defaulting can result in penalties and fees, and continuous non-payment may negatively impact your credit standing. If you encounter difficulty in repaying the loan on schedule, it's advisable to contact Juanhand immediately to explore alternative arrangements. Ignoring the debt will only exacerbate the situation.
Juanhand Reviews from Borrowers
Let's delve into some testimonials from real Juanhand users:
Positive Juanhand Reviews
The Juanhand app has predominantly received positive feedback on the Google Play Store, boasting a 4.3 out of 5-star rating. Users have expressed their satisfaction, highlighting its convenience and reliability during the ongoing pandemic and emergencies.
One user, Mc Vern, states, "The app is very convenient to use. Fast approval. Although the approved loan will start with a small amount, it is very helpful during this pandemic or for emergencies."
Another satisfied customer, Sharon Galing, mentions, "This app is really helpful. I will definitely recommend Juanhand, excellent service."
Negative Juanhand Reviews
Of course, there are also negative reviews of the Juanhand app. A common complaint is that first-time borrowers often receive lower loan amounts than advertised. For instance, some users reported only getting Php 1,500 when they applied for Php 2,000. Similarly, veteran clients claimed that their credit limit remained stagnant at Php 8,000 when it should have increased to Php 15,000. This discrepancy appears to occur because Juanhand starts borrowers with a lower initial amount and requires a history of responsible borrowing to unlock higher limits.
Additional issues raised in Juanhand reviews include delayed loan approval after submitting requirements. Some users reported waiting 2 to 3 days for approval instead of the promised 24-hour turnaround. A few reviews also mentioned payment issues and unresponsive customer assistance, although these negative experiences seem sporadic in comparison to the numerous positive testimonials.
Is Juanhand Considered Legit and Safe?
Based on comprehensive research from reputable sources, it is safe to conclude that Juanhand is a legitimate and safe lending app. Several factors support this claim:
Registered with the SEC and BIR as a legitimate fintech firm.
Operates visibly from a Philippine headquarters.
Has not been flagged by regulators for illegal practices.
Features proper Terms and Privacy Policy.
Has not been involved in data breach incidents.
Certified by the NPC for data protection.
However, it's important to note one potential red flag: as an app-only lender, Juanhand cannot accept deposits under BSP regulations, meaning funds are directly transferred to your external bank account or e-wallet. This operational model is not uncommon in the fintech lending industry and does not inherently signify illicit activities. Nonetheless, borrowers are advised to exercise responsibility and borrow only what they can repay.
While there are occasional negative feedback and concerns, the majority of Juanhand users have not reported fraudulent activities or negative experiences. Overall, this lending platform appears to operate as promised, and users have found it reliable. As always, it is essential to borrow responsibly regardless of the lending app you choose.
Juanhand Loan App Competitors
The lending app industry in the Philippines is burgeoning, with several players vying for a share of the market. Traditional banks have also entered this arena by offering instant cash loans through mobile apps. Here are some of Juanhand's top competitors:
Loan Ranger: This lending app, backed by Techcombank, promises online loan approval within minutes without the need for collateral. Borrowers can receive up to Php 15,000 with loan terms ranging from 30 to 60 days.
Cashalo: Owned by Softbank-backed Oriente, Cashalo has accumulated over 2 million downloads on Android. It provides personal loans of up to Php 25,000 with a repayment period of 30 days.
Digido: With over a million app installs, Digido primarily caters to salary earners and offers loan amounts ranging from Php 3,000 to Php 100,000, repayable over 3 to 24 months.
Tala: Tala positions itself as an AI-powered lending app targeting underserved Filipinos. It grants short-term loans ranging from Php 500 to Php 25,000.
Singlife: This app by Singapore-based Singlife allows clients to invest their loan proceeds for potentially higher returns. Loan amounts can reach up to Php 200,000 with flexible terms.
Juanhand vs. Traditional Lenders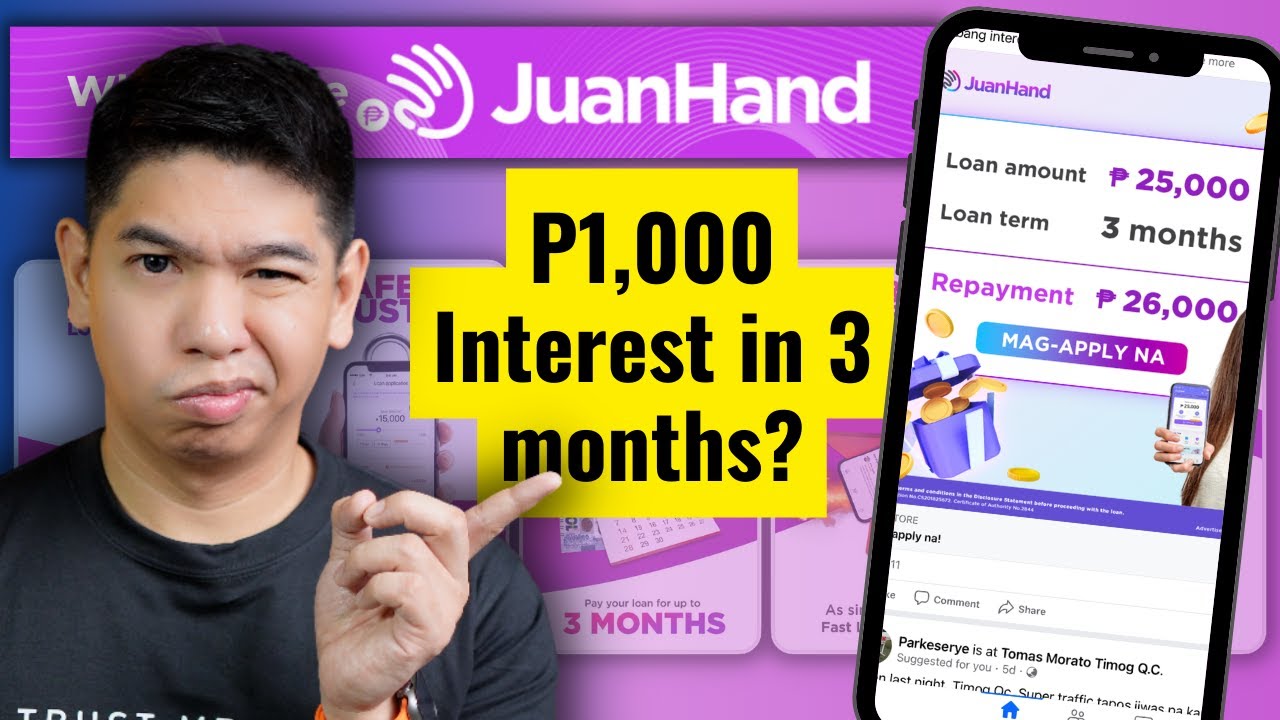 Digital lenders like Juanhand differ from traditional financial institutions in several key ways:
Lower Requirements: Juanhand's eligibility criteria are simpler and require fewer documents compared to traditional banks, which often demand extensive paperwork, collateral, and income proofs.
Faster Loan Processing: While banks may take weeks to disburse funds, Juanhand promises to credit funds to your account within 24 hours. This speed is ideal for addressing medical emergencies or other urgent financial needs.
Higher Interest Rates: Juanhand's monthly interest rates range from 9% to 12%, which is higher than the 1% to 3% charged by banks. The markup is designed to compensate for the higher default risk and operational costs associated with fintech lending. Nevertheless, Juanhand's rates remain competitive within the industry.
100% Online Process: Juanhand's end-to-end digital process offers convenience and accessibility that traditional lenders cannot match. You can apply and get approved anywhere using your mobile device.
In summary, Juanhand differentiates itself by offering quicker approval, simplified requirements, and an entirely digital process. This convenience is the hallmark of fintech lending. However, traditional banks are still more suitable for long-term and substantial financing needs such as home loans.
Juanhand Loan App Review Conclusion: Legit or Scam?
After extensive research from reputable sources, it is safe to conclude that Juanhand is a legitimate lending app and not a scam. Here are the key takeaways from this comprehensive Juanhand loan review:
Juanhand is duly registered and licensed to operate by the SEC and other regulatory bodies.
The app provides easy access to personal loans ranging from Php 2,000 to Php 15,000.
Fast approval decisions and loan disbursal within 24 hours make it ideal for urgent financial requirements.
Juanhand does not require collateral and only demands basic eligibility documents.
User data is encrypted and protected, and there have been no data breach reports.
Most user feedback is positive, with few negative reviews in comparison to satisfied users.
Interest rates are clearly disclosed, ranging from 9% to 12% per month, with no hidden charges reported.
The app offers multiple payment channels for convenient loan settlement.
While Juanhand is not without its imperfections, it largely delivers on its promise of providing quick financial assistance during emergencies, as corroborated by the experiences of actual users. It is imperative to borrow only what you need and can repay on time. If you have additional insights or experiences with this lending app, please feel free to share them.