Loans are fast and easy with UnionBank of the Philippines! Apply for a quick loan online Up to PHP 5,000,000 at UnionBank of the Philippines and get fast approvals for whatever you need. You're just one application away from your dreams.
| | |
| --- | --- |
| Lending Company | UnionBank Philippines |
| Loan Services | Auto Loans, Home Loan, Quick Loans |
| Loan Amount | Up to PHP 5,000,000 |
| Loan Term | Up to 60 months |
CHOOSE A UNIONBANK PH LOAN SERVICE
About UnionBank Philippines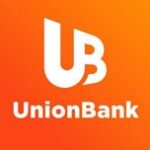 Union Bank PH is the future of banking and is the leading digital bank that best serves the growing needs of the people from legit loans to secured investments.
This Bank has always been among the first to embrace technological innovations to empower its customers. With this, it has consistently been recognized as of one of Asia's leading companies, ranking among the country's top universal banks in terms of profitability and efficiency.
Why Choose UnionBank PH Loans?
Fast Approval Times
Simple Online Application
VIP Customer Service
How to Apply For a Loan UnionBank PH?
Step 1: Choose UnionBank loan Service.
Step 2: Loan Calculator. You have to first calculate the loan amount on their online calculators present on the online portal.
Step 3: Fill Out Form
Step 4: Submit
UnionBank Loans Philippines Requirements
Eligibility: At least 21 years old at the time of application but not more than 65 years old upon loan maturity
Сitizenship:
Must be a Filipino Citizen
Must have an office or residence landline
If Employed: Minimum gross monthly income – PHP 15,000
If Self-employed:
With at least two (2) continuous years of profitable operations in the same line of business .
Minimum gross monthly income for Metro Manila – PHP 30,000
What are the available UnionBank loan Services in Philippines?
UnionBank PH offers 3 types of loans for its customers which are as follows:
Auto Loans
Make your dream car into a reality with UnionBank's auto loan services. Use their dream car calculator to check how much you need to set up an auto loan.
UnionBank Auto Loans will help you purchase brand new or second hand cars or brand new light trucks.
Loan amount: PHP 500,000 PHP – PHP 5,000,000
Loan Terms: 12 to 60 months
Approval time: 1 banking day
Down payment: As low as 20% of purchase price
Eligible to get a UnionBank PH Auto loan:
Age: 21 to 65 years old.
Foreign nationals married to a Filipino or business entities like corporations and partnerships may also apply for an auto loan.
Client must be 65 years old upon maturity of loan.
UnionBank PH Auto Loan Requirements:
a. Individual Requirements:
(2) Government issued IDs with signature
Proof of billing address
If you are employed, you will need to submit the following: COE -Certificate of employment with compensation; (3) months' payslip; Latest Income Tax Return (ITR)* -ITR is not required for loan amounts below P3,000,000
If you are self-employed, you will need to submit the following: Business Registration papers (DTI, SEC if applicable); ITR with audited financial statements (2 years); Trade references.
b. Corporation Requirements:
Completely filled-up and signed loan application form (attached)
Business Papers (SEC Registration, Articles of Inc and By-Laws and Latest GIS)
Latest Income Documents: Income Tax Return with Audited Financial Statement
Proof of billing
2 Valid gov't issued IDs (Directors/Officers in the GIS)
TERM
(in months)
STANDARD
w/ One Month Advance (OMA)
12
6.56%
5.68%
18
9.19%
8.29%
24
12.14%
11.19%
36
18.18%
17.16%
48
24.72%
23.61%
60
31.76%
30.57%
*Rates may vary depending on the date of application. Client accepted rates may be confirmed upon signing the Customer Acceptance Form (Quotation Form).
Home Loan
Build the house you've always wanted by applying for a Unionbank PH Home Loan. Use their dream home calculator to check how much you need to set up a home loan.
Loan amount: PHP 500, 000 – up to 80% of assessed value
Loan terms: 1 – 20 years
Approval time: 5 banking days
Interest Rates:
Term
(in years)
fixed
interest rate
1
8%
3
8.5%
5
9.25%
10
11%
11-20
12%
Quick Loans
Book that trip of a lifetime, renovate your home or pursue a passion project. For whatever you need, get extra cash through Quick Loans.
Quick Loans is a fully digital loan program for UnionBank Account holders. Customers that are approved get their cash in their account within 60 seconds.
Pre-qualified UnionBank payroll customers who are informed directly about their eligibility via SMS and email.
Loan Amount: PHP 1,000 – PHP 250,000
Loan Term: 1 – 15 months
Interest Rates: 4% per month
Approval time: 24 hours
Processing fee:
| | |
| --- | --- |
| Loan amount (PHP) | Fee (PHP) |
| 10 000 and above | 2 000 |
| 5 000 – 9 999 | 500 |
| 2 000 – 4 999 | 300 |
| 1 000 – 1 999 | 100 |
How to Apply for quick loan in UnionBank PH App?
You log in your UnionBank Online App on your phone. From the main dashboard, a button with the words "You qualify for a loan" will appear. Simply Click that and follow the process.
Contacts UnionBank Philippines
Union Bank of the Philippines is an entity regulated by the Bangko Sentral ng Pilipinas (BSP). For inquiries and comments, please contact our 24-Hour Customer Service hotlines & email.
Address: UnionBank Plaza Bldg., Meralco Ave. corner Onyx St., Ortigas Center, Pasig City, Philippines
Metro Manila hotline (+632) 841-8600 PLDT internal free 1-800-1888-2277 International free (IAC) + 800-8277-2273
E-mail: [email protected] or [email protected]
You may also contact the BSP-Financial Consumer Protection Department (FCPD) at (02) 8708-7087 or [email protected]