MabilisCash, an innovative online lending platform, offers secure and convenient online loan solutions designed to cater to the financial needs of individuals in the Philippines. With its lightning-fast loan approval process and exceptional convenience, MabilisCash App stands out as the top choice for borrowers in 2023.
Introduction
MabilisCash is a financial lifeline in the Philippines, providing a fast and reliable online lending platform, offering convenient and flexible financial solutions to customers. In this ever-evolving financial landscape, MabilisCash stands out as a beacon of financial hope, offering swift access to loans, attractive interest rates, and unmatched flexibility in terms and loan limits.
| | |
| --- | --- |
| ✅ Loan Application | ⭐ MabilisCash—Online Easy Loan |
| ✅ Company Name | ⭐ MALI LENDING CORP |
| ✅ SEC Registration Number | ⭐ CS201907662 |
| ✅ Address | ⭐ Unit 902, 9th Floor, ANTEL GLOBAL CORPORATE CENTER, Barangay San Antonio, Ortigas, Pasig City |
| ✅ Phone Number | ⭐ 0063 285403074 |
| ✅ Email | ⭐ [email protected] |
| ✅ Facebook Page | ⭐ https://www.facebook.com/Mabilis-Cash-103551839339849 |
| ✅ Website | ⭐ https://mabiliscash.ph/ |
| ✅ Loan Amount Range | ⭐ ₱2000 – ₱25000 |
| ✅ Loan Term | ⭐ 91 days – 180 days |
| ✅ Service Fee Range | ⭐ 0% – 16% |
| ✅ Maximum Annual Percentage Rate (APR) | ⭐ 180% |
| ✅ Transaction Fee | ⭐ 0 |
| ✅ Applicable Taxes (DST & GRT) | ⭐ Not Applicable (N/A) |
Loan Options at MabilisCash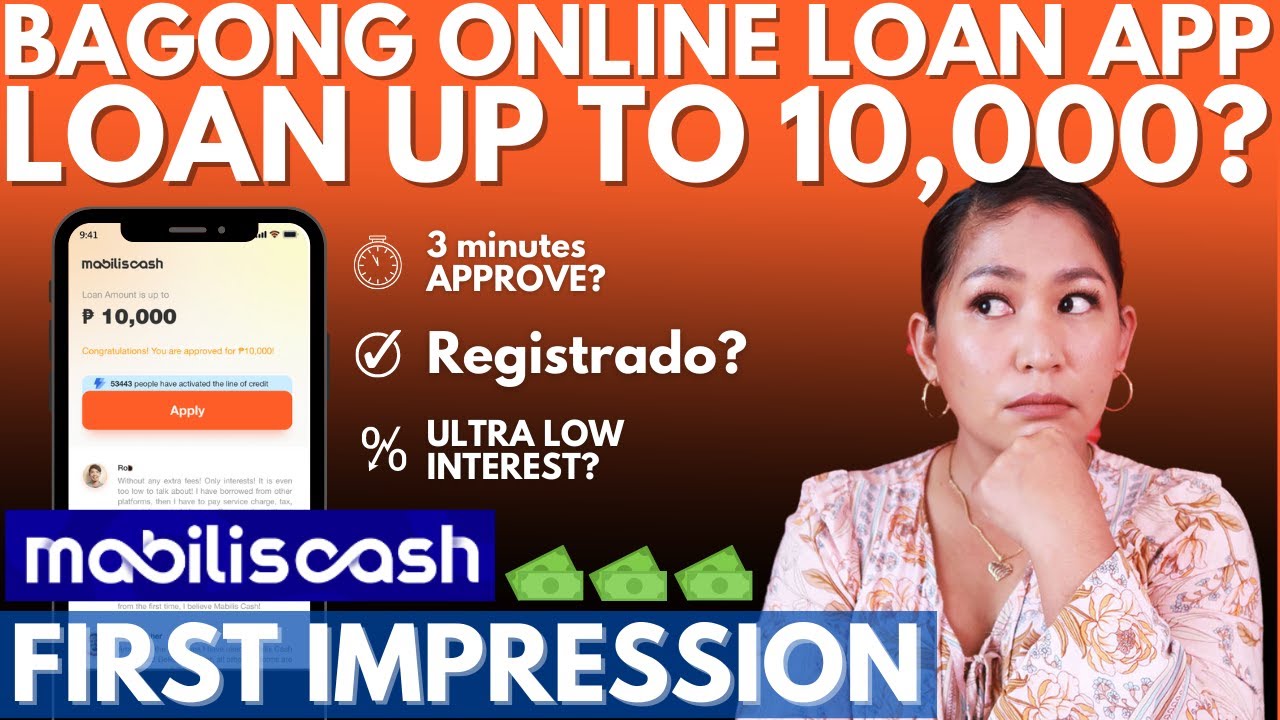 At MabilisCash, you have the flexibility to choose from two comprehensive online loan options tailored to meet your personal needs:
Cash Loan
Do you find yourself in need of quick cash? MabilisCash allows you to apply for a cash loan that will be swiftly transferred to your bank account upon approval. The process is incredibly streamlined, involving a simple application and fast document approval. In no time, you'll have the funds you need without any hassle, ensuring that financial emergencies are a thing of the past.
Installment Loan for Shopping
MabilisCash understands that the modern consumer seeks flexibility in their financial endeavors. Whether it's utilities, beauty products, fashion, household items, groceries, or anything else you may need, MabilisCash has partnered with merchants offering convenient installment loans. This feature enables you to explore and access a wide array of products while enjoying affordable repayment options.
Information on Online Loans via the App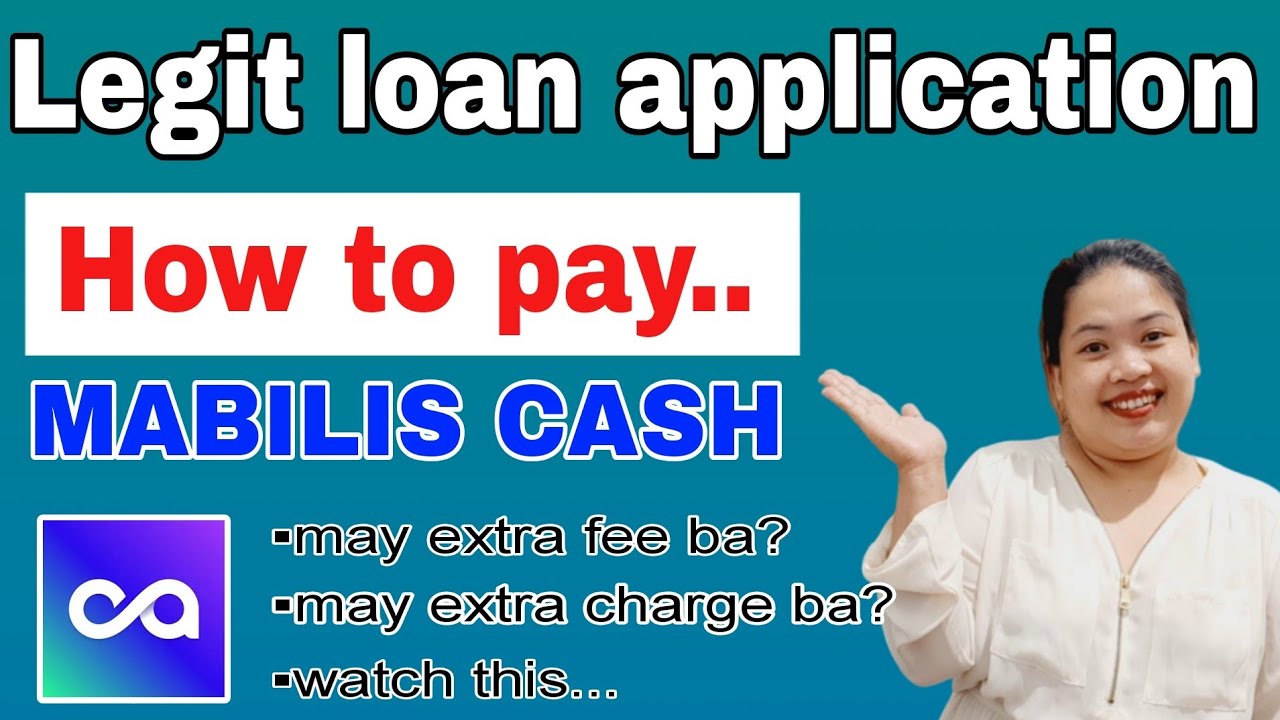 Before applying for an online loan through MabilisCash, it's essential to familiarize yourself with critical loan information, such as interest rates, loan limits, terms, service fees, etc. Gaining this knowledge empowers you to make informed decisions regarding your financial future. Here is a breakdown of the loan information:
Loan Limit: ₱2000 – ₱10,000
Loan Term: 91 days – 180 days
Service Fee: 0.5% – 30.00%
Maximum Monthly Effective Interest Rate (EIR): 15%
Maximum Annual Percentage Rate (APR): 180%
Transaction Fee: 0
Late Payment Fee: A one-time fee of 1% of the outstanding amount overdue.
Example for a Loan:
For instance, if you borrow ₱10,000 from MabilisCash for a loan term of 91 days, you'd be required to pay a 5% service fee. Here's a more detailed breakdown:
Total interest fee: ₱10,000 * 14.88% / 365 * 91 = ₱370.98
Service fee (5%): ₱10,000 * 5% = ₱500
Total amount to repay: ₱10,000 * 14.88% / 365 * 91 + ₱10,000 + ₱500 = ₱10,870.98
Monthly repayment: ₱10,870.98 / 3 = ₱3,623.66
Understanding the Conditions and Loan Process at MabilisCash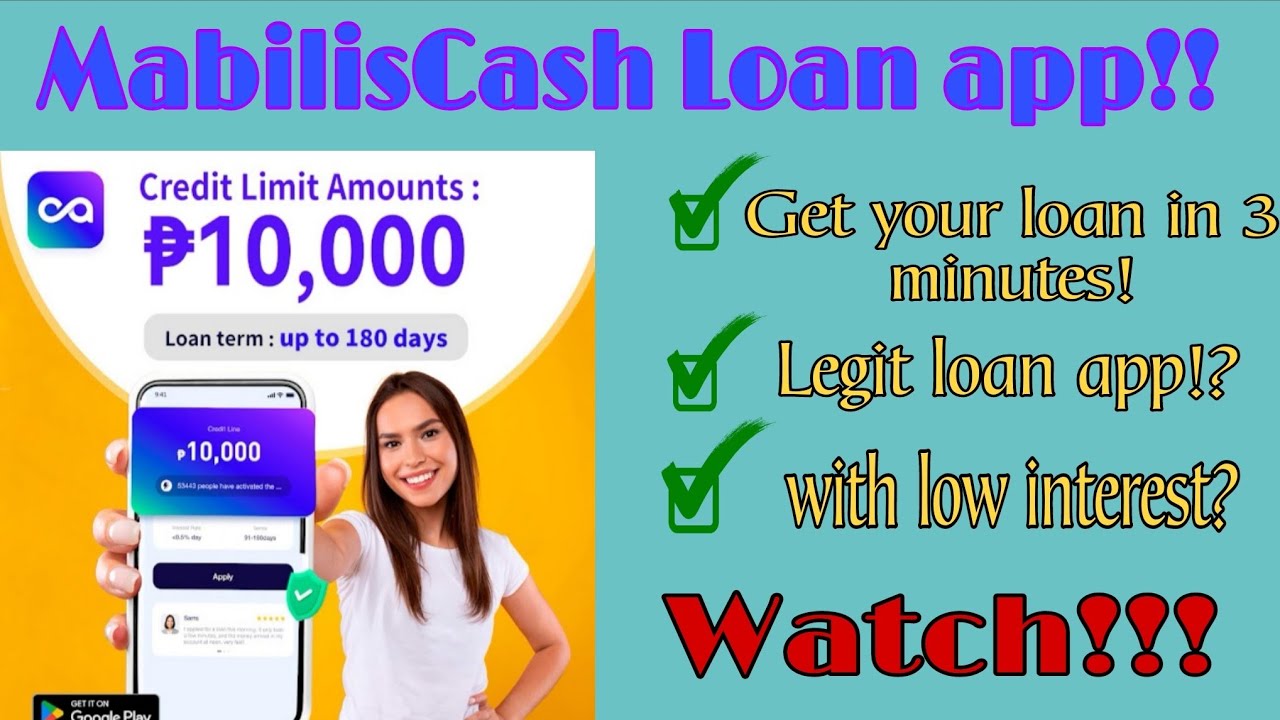 Conditions for Loan Application on the App
Before embarking on your loan application journey with MabilisCash, you should meet the following conditions:
You must be a citizen of the Philippines.
You should have stable employment and a monthly income.
Provide complete and accurate personal information and agree to the policies.
Use your own bank account and registered phone number.
Download and install the mobile app on your phone.
Loan Application Process
The loan application process is straightforward and comprises the following steps:
Step 1: Download and Install the MabilisCash App
Download the MabilisCash app from Google Play or website: mabiliscash.ph
Complete your registration quickly on the website.
Step 2: Fill in Personal Information
Fill in all the required personal information accurately in the registration form.
Pay special attention to the banking information and ensure its accuracy to guarantee a successful disbursement.
Step 3: Choose the Loan Amount and Term
Select the desired loan limit.
Choose the loan repayment period.
Step 4: Confirm the Loan Agreement
Confirm the loan agreement.
Prepare your valid ID card and take a clear portrait photo.
Ensure that your camera captures clear images for the best quality.
Once you're ready, click "Confirm" to complete this step.
Step 5: Receive Funds in Your Bank Account
After completing the above four steps, you'll need to wait for about 30 minutes for the system to verify the information. Once the verification process is complete, check your bank account balance to confirm that the loan amount has been successfully disbursed.
Note: The loan amount you can borrow is contingent on the comprehensiveness and accuracy of the information you provide, so it's crucial to be diligent during this process.
Support and Repayment for Online Loans
Loan Extension Support
One of the standout features of MabilisCash is its commitment to customer support. While many financial apps impose late payment fees, MabilisCash offers loan extension support, going the extra mile to assist borrowers facing financial difficulties.
If you find yourself in a situation where you can't make the repayment on time, the app allows you to extend your loan. The process is straightforward – simply contact MabilisCash customer support and explain your need for a loan extension. To ensure a smooth extension, make sure to notify them 3 to 5 days before the payment due date. The staff will be at your service, providing guidance and assistance free of charge, and most importantly, there will be no penalty fees for loan extensions.
Repayment Options in the App
MabilisCash understands the diverse preferences of its customers and, therefore, offers two online repayment options:
Bank Transfer Payment: You can make repayments by transferring funds through your bank account, which is a convenient and widely used option.
E-Wallet Payment: For those who prefer using e-wallet services, MabilisCash provides the flexibility to make loan repayments using these platforms.
Why Choose MabilisCash for Online Loans?
You might be wondering why MabilisCash stands out as the ultimate choice for online loans in the Philippines. Here are the compelling reasons that make MabilisCash your go-to financial partner:
User-Friendly Application: The MabilisCash app boasts a user-friendly interface that caters to various platforms and different customer segments. Its simplicity and accessibility set it apart, ensuring a seamless experience for all users.
Reasonable Loan Requirements: MabilisCash acknowledges the importance of simplicity and convenience in the loan application process. They have crafted their requirements to be reasonable and easy to meet, without demanding excessive and complicated documentation. This approach streamlines the application process, reducing unnecessary barriers for borrowers.
Swift Application Process: The loan application process is designed for speed and efficiency. Successful applicants can quickly receive disbursed funds, making MabilisCash a reliable choice for those seeking prompt financial solutions.
Transparent Policies and Loan Terms: MabilisCash prioritizes transparency, ensuring that customers are not deceived or subjected to fraudulent practices. You can rely on clear, easily understandable policies and terms, which are vital for responsible borrowing.
Favorable Interest Rates and Flexibility: MabilisCash offers favorable interest rates, flexible loan limits, and repayment terms. This flexibility empowers customers to access quick and efficient financial solutions tailored to their unique needs.
Security of Personal Information: MabilisCash places a premium on the security of your personal information. Rest assured that your data is securely protected and will not be bought, sold, or utilized in any form. Your privacy is a top priority.
Contact Information for MabilisCash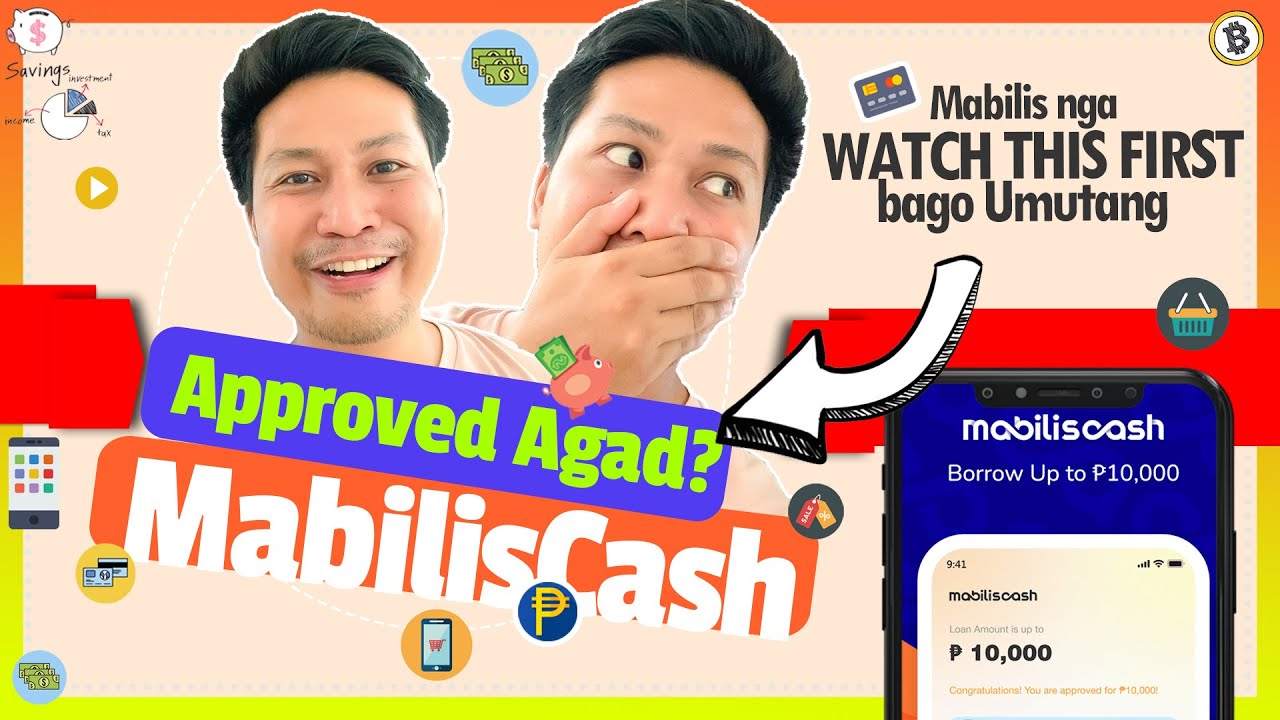 MabilisCash is committed to ensuring a smooth and supportive experience for its users. If you encounter any issues while using the application or have any questions, please don't hesitate to reach out to the MabilisCash team through the following channels:
Phone: +63 285403074
Email: [email protected]
Facebook: https://www.facebook.com/Mabilis-Cash-103551839339849
Website: https://mabiliscash.ph/
Address: Unit 902, 9th Floor, Antel Global Corporate Center, Barangay San Antonio, Ortigas, Pasig City
Office Hours: 9 am – 6 pm, weekdays*
Conclusion
MabilisCash App is your reliable online lending application in the Philippines, a trustworthy partner in your financial journey. With a simple process, quick approval, and a range of loan features, MabilisCash provides a convenient and secure solution for individuals in need of fast access to financial resources. Download the Philippines app on your phone, register for online loan services, and open the door to financial freedom. Your financial needs are just a few clicks away with MabilisCash. Embrace the future of online lending with MabilisCash, and take control of your financial destiny.