SBFinance PH is Security Bank Home Loan – Approval in as Fast as 5 Days. Borrow up to ₱2 million with no collateral and credit card required. Apply Now. All-in Financing Option. Flexible Payment Terms. Up to 80% of Home Value. Accredited Developers. Fast Approval.
| | |
| --- | --- |
| Lending Company | SB Finance |
| Loan products | Personal Loan, Car4Cash, Hooloogan, MotorsikLOAN |
| Loan amount | Up to PHP 2,000,000 |
| SEC Registration No. | CS0017174A |
SB finance PH provide you with safe, easy loans to help you grow your business, secure your family's education, renovate your home, or pursue your passion projects.
Who is SB finance PH?
SB Finance is a partnership between Security Bank Corporation and the Bank of Ayudhya (Krungsri) of Thailand. We want to be your go-to source when it comes to tips on money, business, and everything finance.
SB Finance Co Inc provides commercial banking services. The Bank offers multi purpose personal loan to pay for essential expenses, education, businesses, and any other cash expense. SB Finance serves customers in Philippines.
What is Zuki SB Finance PH app?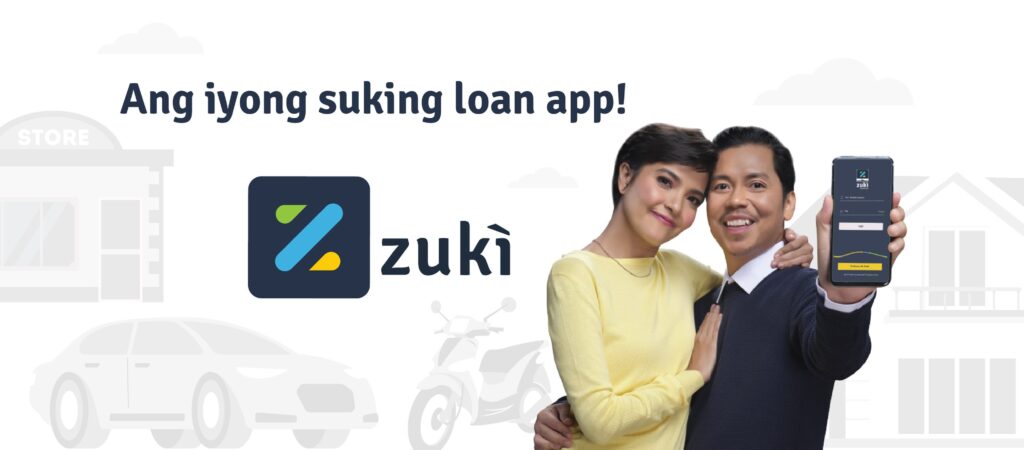 Zuki is a mobile app that customers can use to apply for SB Finance's loan products. The app was created as a response to the consumer behavior that was altered by the pandemic, which in turn led to lenders' digital transformation, according to Abigail Casanova, the president and chief executive officer of SB Finance.
Zuki by SB Finance is available on Google Play and App Store. You Have Apply to Four Different Loans On Zuki SB Finance PH App:
Personal Loan: A multi-purpose cash loan for essential expenses, education, business expenses, or any other cash expense.
Car4Cash: Get the cash you need with Car4Cash. OR/CR lang, and your car stays with you.
Hooloogan: Cash installment or cash revolving loan na magaan bayaran at hulugan!
MotorsikLOAN: Ride your own motorcycle now – be it brand new or pre-owned for personal or business use.
3 Steps Simple To Apply Loan SB Finance PH
Register an account through our zukì app within minutes. Upload one (1) ID, take a selfie, and get a zukì account instantly.
Choose from a variety of loan products that suits your needs with ease
Apply for a loan of your choice just by tapping.
FAQ
Is Zuki SB Finance PH legit?
The good thing about Zuki is that SB Finance PH has secured a SEC registration for it. This gives applicants a peace of mind knowing that the app is legit with a Certificate of Authority to operate and is actually a financial service offered by Security Bank itself.
SEC Registration No. CS0017174A
Certificate of Authority No. 1142.
How to use zukì SB Finance PH loan app?
Step 1: Download the App Zuki SB Finance PH.
Step 2: Tap "Register Now".
Step 3: Thank you for the trust and we'd like to keep it that way in.
Step 4: Input required information.
Step 5: Login.
Step 6: Select from SB Finance loan products.
Step 7: Upon choosing a loan product, read and accept the Term & Conditions.
Step 8: Scan one (1) ID with photo and signature.
Step 9: Let SB Finance know this is really you by simply following the instructions.
Step 10: Fill out the application form completely.
Step 11: Upload required documents
Step 12: You will be notified by the Zuki SB Finance app if your application is approved.
Step 13: Monitor the status of your loan application through the zuki app.
Information Personal Loan SB Finance?
Loan amount: Minimum amount that you can avail is PHP 30,000 and maximum is PHP 2,000,000.00. Loan amount will be based on credit evaluation and income documents submitted.
Loan Term: You have the option to pay the loan amount for: 12, 18, 24 and 36 months.
Monthly Add-on Rate: 1.89%
Estimated APR at 36 months: 37.53%
Fees and Charges:
Processing Fee
P2,000
Notarial Fee (For P100,000 loan and up)
PHP 300
Documentary Stamps (For Php 250,000 loan and up)
PHP 1.50 for every PHP 200
Late Payment Fee
3% of the amount due or PHP 500 whichever is higher
Effective September 19, 2021: 3% of unpaid amortization
Pre-termination Processing Fee
P2,000
You can pre-terminate the loan but there will be a processing fee of PHP 2,500 (based on PN) shall be applied to your account.
You can re-avail your personal loan as long as you have already paid at least half of your original loan term, and there has been no record of missed payments. Example: Original loan term is for 12 months and you have already paid your amortizations for 6 months already, you can apply for re-availment. Upon booking, your previous loan balance will be deducted from the proceeds of your new loan.
Note: You cannot avail two separate loans at the same time. At least half of the term for the existing loan must be paid off first before you can apply for another loan.
Information Hooloogan
CASH LOAN ba ang hanap?
Dito sa SB Finance, Pwede ‼️
Credit line approval from P10,000 up to P200,000. (Depends on your credit score)
3 months up to 48 months terms.
As Low as 3.5% monthly add-on rate
3% Processing fee, Iddeduct/Ibabawas sa first loan transaction.
Must be a Filipino citizen, 21 to 65 yrs old.
Locally employed / Business owner
This are not applicable for the following:
OFWs
Remittance receiver
Had bad records in other bank & financing companies
Note:
Always read the terms and conditions before applying for a loan. Please be reminded to only click the link from SB Finance's authorized channels to avoid compromising your personal details.
Any attempt of money collection or facilitation fees related to any SB Finance application should be reported immediately.
Contacts SB Finance PH
SB Finance Company, Inc.
Address: Keyland Arnaiz, 849 Antonio Arnaiz Avenue, Legazpi Village, Makati City, 1220, Philippines
For account specific concerns, you may contact (+632) 8887-9188 or email us at [email protected]
SB Finance is supervised by the Bangko Sentral ng Pilipinas and Securities and Exchange Commission.