CashLoanPH will provide you with a detailed breakdown of what CashExpress Loan PH is, the application process, its pros and cons, interest rates, customer reviews, repayment methods, a comparison with other loan apps, customer service details, and frequently asked questions. By the end of this article, you'll have a clear understanding of whether CashExpress Loan PH is the right financial solution for your needs.
* You'll Need: Top Legit Online Loans in The Philippines 2023
GET ONLINE LOANS IN THE PHILIPPINES UP TO PHP 25,000
Digido

Popular - 0% first loan

First Loan Range (PHP): 1000 - 10000
Maximum Loan Amount (PHP): 25000
Loan Period (days): 62 - 365

MoneyCat

Fast Approve - 0% first loan

First Loan Range (PHP): 500 - 20000
Maximum Loan Amount (PHP): 20000
Loan Period (days): 62 - 365

OLP Loan

Hot Offer - 0% first loan

First Loan Range (PHP): 1000 - 7000
Maximum Loan Amount (PHP): 20000
Loan Period (days): 62 - 365

Finbro PH

Hot - 0% first loan

First Loan Range (PHP): 1000 - 15000
Maximum Loan Amount (PHP): 50000
Loan Period (days): 62 - 365

Cash-Express

Express Loan - 0% first loan

First Loan Range (PHP): 1000 - 10000
Maximum Loan Amount (PHP): 20000
Loan Period (days): 62 - 365
Summary of Cash-Express PH Online Loan
| | |
| --- | --- |
| ✅ Review | ⭐ Cash-Express Loan PH |
| ✅ Loan Amount | ⭐ 1,000 – 20,000 ₱ |
| ✅ Age Eligibility | ⭐ 18 – 65 years old |
| ✅ Loan Term | ⭐ 7 – 30 days |
| ✅ Interest Rate | ⭐ 0% interest for the first loan |
| ✅ Requirements | ⭐ National ID |
| ✅ Pros | ⭐ Legitimate: Cash-Express Loan PH is a trusted and legitimate lending service with no known complaints from its customers. |
| | ⭐ 0% Interest: They offer a unique advantage of 0% interest for the first loan, which can be a significant benefit for borrowers. |
| ✅ Cons | ⭐ Limited Initial Loan Amount: While they offer a range of loan amounts, the maximum for the first loan is capped, which might not meet the financial needs of some borrowers. |
| ✅ Effectiveness | ⭐ Cash-Express Loan PH is generally regarded as effective in providing short-term financial solutions to borrowers. |
| ✅ Bad Credit | ⭐ Cash-Express Loan PH typically does not cater to individuals with bad credit. Approval may be contingent on a good credit history. |
| ✅ Learn more | ⭐ For more in-depth information and insights, please read our detailed article on Cash-Express Loan PH. [Read Article] |
| ✅ App Download | ⭐ Download the CashExpress app to facilitate your loan application process and access additional features. |
What is Cash-Express Loan PH?
Cash-Express PH is a straightforward and user-friendly online lending platform designed to provide prompt financial assistance with minimal red tape. It offers customers access to fast loans ranging from 1000 to 20,000 pesos, with an approval process that takes just 15 minutes and repayment options within 7 to 14 days. Once your loan is approved, Cash-Express App promptly disburses the funds through secure bank transfers.
The Convenience of Cash-Express
Cash-Express Philippines stands out as a beacon of convenience in the world of online lending. In a society where quick financial solutions are highly valued, Cash-Express offers just that. With the capability to borrow amounts ranging from 1000 to 20,000 PHP, the platform is an ideal choice for Filipinos seeking to bridge short-term financial gaps or cover unexpected expenses.
One of the most significant advantages of Cash-Express is the rapid approval process, which takes only 15 minutes. This expedited approval is a breath of fresh air for those in urgent need of funds. Additionally, the flexibility of repayment periods, ranging from 7 to 30 days, accommodates different financial situations. If you find yourself in a tight spot and require swift financial relief, Cash-Express Loan PH may be your answer.
Pros of Cash-Express Loan App Philippines
Streamlined and Rapid Financial Solution: The application process is simple and swift, requiring only one valid ID. You can register effortlessly at any time and from anywhere.
Top-Tier Information Security: Cash-Express employs cutting-edge data storage systems to ensure the utmost security for your personal information.
No Collateral or Income Documentation: Borrowers are not burdened with the need for collateral or the preparation of income-related documents.
No Appraisals: Cash-Express doesn't conduct on-call, home, or company appraisals, making the loan process hassle-free.
Speedy Approval and Disbursement: Experience automatic approval within 15 minutes, with funds disbursed in just 5 minutes.
Flexible Loan Repayment: It's possible to extend the loan repayment period, providing additional flexibility.
Interest-Free Incentive: Enjoy the added benefit of an interest-free offer on your first loan for the initial 7 days.
The Need for Streamlined Financial Solutions
In a world where time is of the essence, traditional lending institutions often fall short in meeting the immediate financial needs of individuals. The paperwork, stringent requirements, and lengthy approval processes can create significant hurdles for those facing urgent financial situations. Cash-Express Loan PH acknowledges the importance of streamlined financial solutions, and its simplified application process is a testament to this commitment.
With Cash-Express, you can say goodbye to the tiresome process of gathering extensive income documentation or waiting for days to get loan approval. The one-document requirement – your National ID – and the lightning-fast 15-minute approval process set Cash-Express apart from the rest. If you find yourself in need of quick funds and value simplicity and speed, Cash-Express Loan PH is here to cater to your financial needs.
Cons of Cash-Express Legit Loan App
While Cash-Express PH has several advantages, it's essential to be aware of its limitations, including:
Moderate Loan Limits: The loan limits offered may not be suitable for those with substantial financial needs.
Brief Loan Durations: The loan terms provided are relatively short, which may not accommodate borrowers seeking extended repayment periods.
Higher Interest Rates for Repeat Loans: If you are a repeat borrower, the interest rates charged by Cash-Express can be higher compared to secured loans offered by traditional banks or financial institutions.
Limited Loan Types: Cash-Express does not provide online loans with monthly payment options or cater to student online loans in the country.
No Guaranteed Approval: Cash-Express does not offer guaranteed approval for online loans in the Philippines, which means that loan approval is subject to certain criteria and evaluation.
Managing Loan Expectations
When considering Cash-Express Loan PH as your financial solution, it's crucial to have realistic expectations. While it excels in providing swift access to smaller amounts of funds, it may not be the ideal choice for individuals with substantial financial needs or those who require extended repayment periods. The higher interest rates for repeat borrowers also make it essential to weigh the pros and cons carefully.
However, for those who fit within Cash-Express's lending parameters, it offers a reliable and efficient solution to meet short-term financial requirements. As with any financial decision, understanding your needs and matching them with the available options is key to making informed choices.
Cash-Express PH Interest Rate
Cash-Express installment loans come with an enticing offer for initial borrowers – a zero percent interest rate on their first loan. However, for the first 14 days of this initial loan, a nominal interest rate of 1% per day applies. Subsequent loans, for repeat borrowers, will carry a slightly higher interest rate of 1.99% per day.
The Allure of an Interest-Free First Loan
The interest-free incentive provided by Cash-Express on your first loan can be an appealing feature for those seeking a risk-free trial. This offer allows borrowers to experience the platform without incurring interest expenses during the initial seven days. However, it's crucial to note that the interest rate increases for subsequent loans, and this should be factored into your decision-making process.
The ability to borrow without incurring interest for the first seven days can be a valuable lifeline for individuals facing immediate financial challenges. This interest-free grace period provides breathing room for borrowers to repay their loans without the added burden of interest expenses.
Example of Cash-Express PH Interest Rate Calculation
Suppose Cash-Express Payday extends a loan offer to Customer A amounting to 8000 pesos for a 14-day term, with an interest rate of 1% per day. The total amount due after this period will be 8000 + (8000 x 1% x 14) = 9120 pesos.
Understanding the Cost of Borrowing
To make well-informed financial decisions, it's vital to comprehend the total cost of borrowing. In this example, the interest rate is 1% per day, which amounts to 14% for a 14-day loan. This cost should be considered when determining the feasibility of repaying the loan within the specified term.
It's advisable for borrowers to carefully assess their financial situation, including their ability to repay, before taking out any loan. Understanding the associated costs, such as interest rates, is a fundamental step in responsible borrowing.
Eligibility and Application Process
To utilize the Cash-Express online loan application in the Philippines, borrowers must meet certain criteria. They should be aged between 21 to 70 years, reside in the Philippines, maintain stable employment, possess an active two-way phone number, hold a valid bank account or e-wallet, and possess one of seven acceptable forms of identification, including a passport, SSS card, National ID, postal ID, driver's license, PRC ID, or another valid postal ID.
When applying for their initial loan with Cash-Express Ph, borrowers will need to provide personal information. The approval process is rapid, with results available within 15 minutes. Upon approval, the loan amount will be promptly transferred to the borrower's designated bank account.
For subsequent loans with Cash-Express Ph, borrowers can simply log in using the registered phone number associated with their loan account. They can then select the Cash-Express Ph Credit Line, submit the loan application, and await approval.
The Accessibility of Cash-Express
The process of applying for a loan with Cash-Express is designed to be accessible and straightforward. This accessibility is crucial for individuals who require immediate financial relief and don't have the time or inclination to navigate complex application processes.
The basic eligibility criteria, which include a broad age range and the availability of various forms of identification, make Cash-Express Loan PH inclusive and accommodating to a wide range of borrowers. This user-friendly approach aligns with the platform's commitment to providing efficient and hassle-free financial solutions to the Filipino community.
Guide to Register Cash-Express Loan PH Application Step-by-step

Step #1: Accessing Cash-Express
To initiate the loan application process, click on the following link: Cash-Express Website. Proceed to Cash-Express and choose the loan limit that aligns with your financial requirements.
Step #2: Providing Your Phone Number
Enter your personal phone number and mark the checkbox that indicates your agreement to the terms and conditions as well as the privacy policy. The system will generate a code which you will input to establish your loan account.
Step #3: Completing Personal Details
Borrowers are required to complete personal information fields including name, ID, gender, date of birth, email, educational background, occupation, monthly income, and either bank account number or E-wallet information.
Step #4: Verifying Loan Application and Awaiting Approval
Confirm the desired loan amount, select the recurring payment period (either every 7 or 14 days), and specify the account where disbursements should be directed. Notification of loan approval status will be delivered via email or SMS. Enjoy the advantage of rapid disbursements within 15 minutes.
The Accessibility of Cash-Express
The step-by-step guide for registering with Cash-Express Loan PH reflects the platform's commitment to providing a straightforward and accessible application process. The clear and concise instructions make it easy for borrowers to navigate the system and complete their application without unnecessary complications.
This simplicity is especially beneficial for those who are new to online lending or may have concerns about the application process. It underscores Cash-Express's dedication to making financial assistance easily available to a wide audience.
Reviews Cash-Express Legit Online Loan Feedback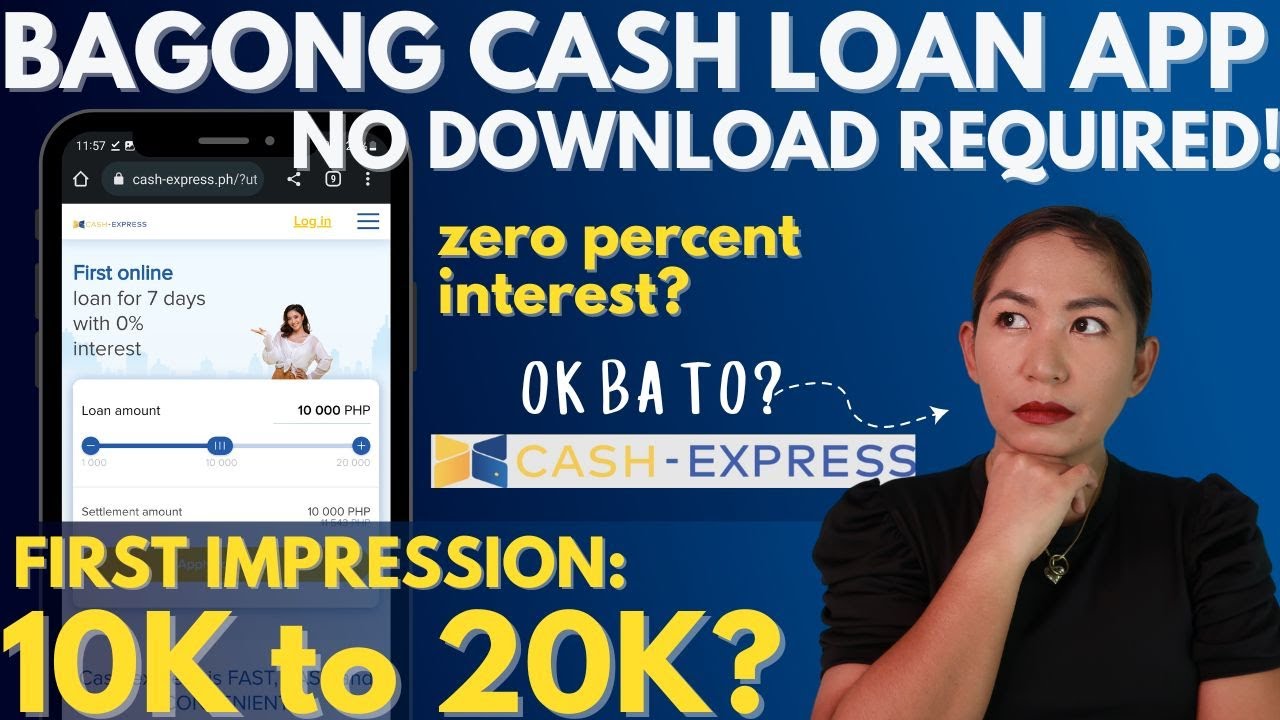 The Cash-Express Philippines application has earned a strong reputation, characterized by swift fund disbursement and an impressive approval rate. Users have consistently awarded it a perfect 5/5-star rating for the exceptional quality of its loan services.
The Voice of the Borrowers
Reviews and feedback from users play a vital role in assessing the quality of any financial platform. The impressive 5/5-star rating given by borrowers is a testament to the effectiveness and reliability of Cash-Express Loan PH.
The consistent approval of the platform's services by borrowers highlights its ability to deliver on its promises, providing quick access to funds when needed most. For individuals seeking financial support, these positive reviews can provide peace of mind and confidence in their choice of Cash-Express as a lending partner.
Cash-Express PH Repayment
You have three convenient options for making payments through Cash-Express:
Digital Payment Methods: Utilize popular digital platforms like GCash, CLIQQ, Grabpay, and Maya. Select the "Dragon Loans" option and provide your reference number, contact phone number, payment amount, and email for a hassle-free transaction.
Payment Centers: Visit established Payment Centers like 7eleven, Bayad Center, or Cebuana Lhuillier to settle your dues in person, ensuring a straightforward and accessible payment process.
Internet Banking: Seamlessly manage your payments through internet banking services offered by trusted banks such as Metrobank Online Banking, RCBC Online Banking, and Maybank Online Banking. This method provides added flexibility and convenience for your financial transactions.
Tailoring Payment to Your Preferences
Cash-Express Loan PH recognizes that borrowers have diverse preferences when it comes to making loan payments. This diversity is reflected in the multiple payment options provided by the platform. Whether you prefer the convenience of digital payments, the accessibility of payment centers, or the flexibility of internet banking, Cash-Express has you covered.
Additionally, the inclusion of well-known digital payment platforms such as GCash, CLIQQ, Grabpay, and Maya enhances the convenience and accessibility of the repayment process. The ability to choose a payment method that aligns with your preferences makes managing your financial obligations more straightforward.
Compare Cash-Express Ph Loan App Philippines with Other Loan Apps
| Loan App | Cash-Express Ph Loan App | Finbro Loan | Unacash Loan App |
| --- | --- | --- | --- |
| ✅ Amount | 1000 – 20,000 ₱ | 1000 – 50,000 ₱ | 1000 – 50,000 ₱ |
| ✅ Term | 7 – 14 days | 1 – 12 months | 2 – 6 months |
| ✅ Interest | 30% – 60%/month | 15% – 37.5%/month | 0% – 16%/month |
| ✅ Age | 21 – 70 years old | 20 – 65 years old | Over 18 years old |
| ✅ Browsing Time | 15 minutes | 15 minutes | 15 minutes |
| ✅ Rating Review | 8/10 | 9/10 | 9/10 |
Making an Informed Comparison
When choosing a lending platform, it's essential to consider how it stacks up against other options available in the market. The comparison table provides a quick overview of Cash-Express Loan PH in relation to two other loan apps: Finbro and Unacash. By examining key criteria such as loan limits, tenor, interest rates, age eligibility, and the time required for loan processing, borrowers can make a more informed choice.
The rating review, where Cash-Express earns a commendable 8/10, reflects the platform's strength and reliability. Understanding how Cash-Express compares to other lending options can help borrowers determine if it aligns with their specific financial requirements.
Cash-Express Loan PH Customer Service
For any concerns or complaints related to Cash-Express Ph, you can reach out to us through the following contact options:
Customer Service Hotline:
Weekdays (2nd to 6th days): 8:00 AM to 8:00 PM
Weekends (Saturdays and Sundays): 9:00 AM to 6:00 PM
Hotline Numbers: +632 7902-7390, +63 939 919-5727, +63 917 115-8452
Billing Support Email:
Account Support Email:
General Customer Support Email:
Email for Cash-Express Tracking:
Additional Support Email:
Please don't hesitate to get in touch with us, and our dedicated team will be ready to assist you during the specified hours. Your feedback and concerns are important to us, and we are committed to providing the best support possible.
Your Bridge to Assistance
The availability of a responsive and dedicated customer service team is a critical component of any lending platform. In the world of finance, having a reliable point of contact for concerns or inquiries is invaluable. Cash-Express Loan PH recognizes the importance of providing robust customer support and offers a range of contact options to cater to different needs and preferences.
The extended operating hours, both on weekdays and weekends, ensure that borrowers have access to support when they need it most. Whether it's billing support, account-related inquiries, general customer support, or tracking concerns, the diverse email options make it easy to reach out and get the assistance you require.
FAQs – CashExpress PH Review
Is Cash-Express Loan Legitimate?
Cash-Express loans are entirely legitimate and are provided by Cash-Express Philippines Financing Inc. This entity has been officially registered with the SECURITIES AND EXCHANGE COMMISSION since June 20th, 2019, under registration number CS201951088. With a legal loan platform, borrower information remains strictly confidential, and all details regarding loan interest rates, service fees, and loan durations are presented transparently, without any concealed charges.
Does Cash-Express Check Credit Scores?
Cash-Express does not conduct credit checks on borrowers. However, for individuals with prior histories of delinquent debts or outstanding financial obligations, loan approval and terms will depend on the borrower's current financial capacity, late payment records, and the requested loan amount. Typically, those with such credit histories may receive lower loan limits and face higher interest rates compared to other loan offerings.
How to Make Cash-Express PH Payments via Gcash?
Making payments to Cash-Express through Gcash is a straightforward process encompassing these five steps:
Launch the GCash app and select "Bills."
Navigate to "Loans."
Opt for "Dragon Loans."
Input your reference number, contact number, payment amount, and email. Click "Next" to proceed.
Confirm the payment details.
How Can I Receive Funds from Cash-Express PH?
Cash-Express disburses funds to borrowers through either bank accounts or e-wallets. When submitting a loan application, borrowers are required to select their preferred disbursement method and provide the relevant account details. Consequently, upon loan approval, the disbursed funds will be automatically transferred to the designated bank account or e-wallet using the registered information.
Unveiling Transparency
The Frequently Asked Questions section aims to provide clarity and transparency regarding common queries that borrowers may have about Cash-Express Loan PH. By addressing topics such as legitimacy, credit checks, payment methods, and disbursement, the platform demonstrates its commitment to openness and accessibility.
One of the key takeaways from these FAQs is the importance of responsible borrowing. While Cash-Express does not conduct credit checks, it's crucial to understand that a borrower's credit history can influence their loan terms. By providing this information, Cash-Express equips borrowers with the knowledge they need to make informed financial decisions.
Conclusion – Should You Apply to Cash-Express Loan PH in the Philippines?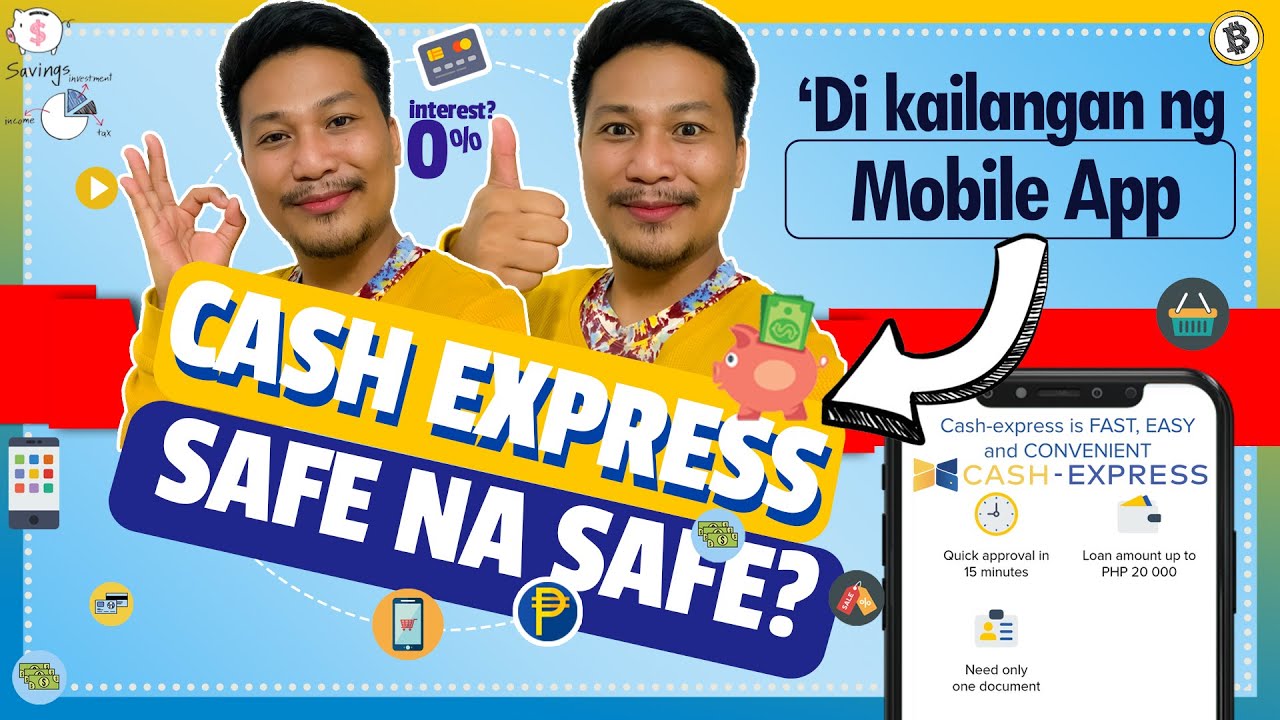 The Cash-Express Ph loan application stands as a trusted and legitimate digital lending platform within the Philippine market. For individuals seeking to secure modest financial assistance, with the ability to swiftly repay, opting for the Cash-Express app is a prudent choice, given its remarkable track record of quick approvals and expedited fund disbursal. With transparent terms and a strong customer support system, Cash-Express PH provides a reliable solution for those in need of quick financial support.
Now that you have all the information at your disposal, you can make an informed decision on whether Cash-Express Loan PH is the right financial option for you in the Philippines.
In conclusion, Cash-Express Loan PH is a convenient and accessible solution for Filipinos in need of quick financial assistance. With its transparent terms, straightforward application process, and strong customer support, it offers a reliable option for short-term financial needs. However, borrowers should carefully consider their financial situation, as well as the platform's pros and cons, to ensure that it aligns with their specific requirements. Make an informed choice to access the financial support you need, when you need it, through Cash-Express Loan PH.
Source: Cash-Express.PH